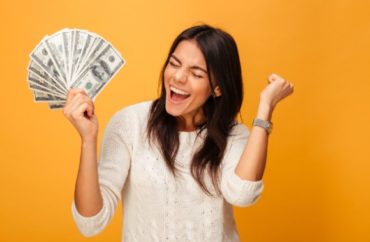 Only North Carolina and Texas break the mold
Public universities are increasingly admitting out-of-state students in order to boost revenue, according to a recent report from two Brookings Institution scholars.
Aaron Klein and Ariel Shiro, researchers at the liberal think-tank, call this the "Great Student Swap."
This is happening in order to increase revenue from tuitions, Klein and Shiro wrote. "The implications are that more and more students leave school with more student debt, while society at large is no better off or better educated. This explains some of the increase in student debt."
Klein told The College Fix via email that an increase of in-state students leads to more political support for funding higher education, which could reverse the trend.
"It stands to reason that when state universities prioritize serving students from their state, internal political support grows," Klein said. "North Carolina passed legislation requiring 82 percent in-state student share and their public schools have been relatively better funded."
Texas is the other success story in terms of maintaining a primarily in-state tuition body, due to a law that requires public universities in the Lone Star State to admit any student who graduates in the top ten percent of his or her class.
MORE: Virginia politician wants reparations through public universities
"Texas passed legislation in 1997 that guaranteed admission to every Texas public university for every Texas high school student that graduated in the top ten percent of their high school class," the report said. It noted that between 2002, when the report's data set begins, to 2018, the in-state enrollment at University of Texas at Austin remained around 90 percent.
While the report said that university officials are motivated by a desire to increase tuition revenue, Klein declined to say if he thought schools were purposefully favoring out-of-state students.
"I do not have any evidence to speculate on whether schools are cherry picking out of state students," Klein said. "If they were though, that would send a troubling sign that public university admission is increasingly on the basis of parental wealth, not student merit."
Klein said he is "hopeful that if state flagships increased student population from their state, local political support would rise, translating into more funding."
"State schools need to return to their mission of educating students from their own state," Klein and Shiro concluded in their report. "State governments need to prioritize higher education and ensure their residents have the ability to obtain a college degree from an in-state school at a reasonable cost. However, absent policy intervention, this cycle is poised to continue," the report concluded.
California attempts to increase in-state enrollment
California policymakers, before Brookings published this report, noticed a similar trend.
That legislature passed legislation that will require three public universities to increase their enrollment of in-state students, allocating extra money to offset the potential loss in tuition revenue.
Admissions officials at the University of California Berkeley, UC San Diego and UCLA are required to set aside more openings for California students, whether they are citizens or illegal immigrants.
"The Legislature's plan would replace about 900 nonresident students with 900 resident students for five consecutive years," Democratic Assemblyman Phil Ting's office told The College Fix in June. He sponsored the budget language signed into law by Governor Gavin Newsom.
If all goes as planned, in five years "there would be about 4,500 more California students at these three campuses," Ting's office told The Fix.
A spokesperson for the University of California system said the change in the law "will potentially lead to unanticipated outcomes."
MORE: Online course platform could slash thousands from student loan debt
IMAGE: Dean Drobot/Shutterstock.com
Like The College Fix on Facebook / Follow us on Twitter