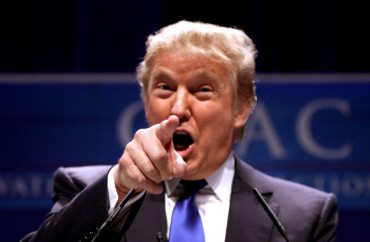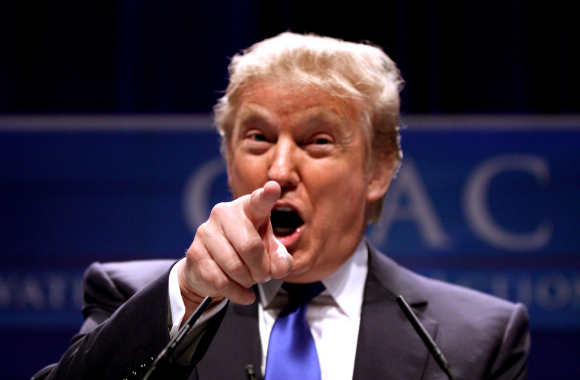 UC Irvine Chancellor Howard Gillman on Tuesday sent an email to the entire campus community – professors, students and employees – to denounce Donald Trump's call to halt Muslim immigration.
"[Y]esterday's statement by a leading presidential candidate, calling for barring all Muslims from entering our country, was so offensive that I feel I should speak out," Gillman stated in his email.
"[T]oday, at a time when the faith of many members of our community is under outrageous public attack, let us stand with all our Muslim faculty, staff and students who are here to help us all realize a world where we work with each other to promote our mutual well-being and common humanity," he added.
Trump, a leading Republican presidential candidate, cast his suggestion as temporary in response to one of the deadliest terrorist attacks on U.S. soil since 9/11.
"Until we are able to determine and understand this problem and the dangerous threat it poses, our country cannot be the victims of horrendous attacks by people that believe only in jihad, and have no sense of reason or respect for human life," Trump said.
Gillman, who earns nearly $400,000 annually as head of the Southern California public university, said in his email titled "We Stand Together" that "we are not immune from the anxieties of our age, the biases of the world, or the passions of the moment."
"But as an institution of higher education it is our distinctive mission to confront them with intellect and reason, with a spirit of inquiry and discovery, with a commitment to mutual respect — knowing that the work of enlightening the world benefits from the tremendous diversity we welcome on our campus," Gillman continued.
RELATED: UC Irvine pro-Palestinian protesters disrupt peaceful Israel event
Nick Gallo, a PhD student in UC Irvine's department of computer science, said in an email Tuesday to The College Fix he found Gillman's statement "ridiculous."
"The administration should not support or oppose political speech or candidates in any way, shape or form. Nor should it engage in adventurous psychological speculations as to the nature and motivations behind such speech and attempt to use these speculations as the basis for a 'teachable moment,' " Gallo said.
"I do truly believe, as Mr. Gillman said, that the universities should confront ideas with 'intellect and reason, with a spirit of inquiry and discovery, with a commitment to mutual respect.' But, I am troubled by his failure to address the culture of militant political correctness that plagues our campus and makes debates and discussions about the global jihadist movement and the ideology of Islam impossible," Gallo added. "I think, more than anything, emails like this contribute to that atmosphere and hence shift the debate to external forums."
UC Irvine is no stranger to controversy.
Last year a student government subcommittee voted to remove the American flag from its office, calling the flag offensive and akin to hate speech. The decision was reversed after national outcry.
In October, the U.S. Customs and Border Protection backed out of hosting a booth at UC Irvine's fall career fair after students decried their attendance, saying officers' presence would make the campus unsafe for students in the country illegally.
Like The College Fix on Facebook / Follow us on Twitter
IMAGE: Gage Skidmore/Flickr