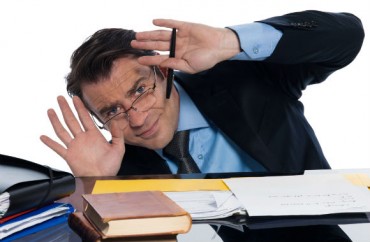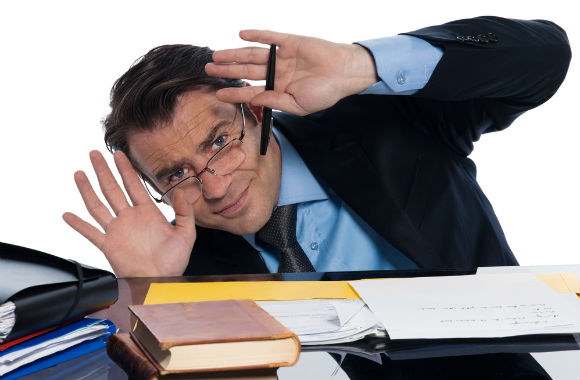 Bye-bye department chairmanship
When Troy University Economics Prof. George Crowley gave a speech this spring about the school's free-market Johnson Center for Political Economy, he spoke "in a more casual manner than I otherwise would have," he told The College Fix.
He personally knew many of the 25 or so attendees in the room. It was at the annual meeting of the Association of Private Enterprise Education, a group of teachers and scholars that researches and promotes the private-enterprise system.
Unfortunately for Crowley, his comments were being secretly recorded.
The public university in Alabama yanked his planned chairmanship of the Department of Economics and Finance after Crowley's comments were leaked by UnKoch My Campus and Greenpeace, groups that oppose the Johnson Center's partial funding by the Charles Koch Foundation.
MORE: Anti-Koch activists like liberal strings attached to programs
Following the surge of attention, Crowley decided to cancel a couple previously scheduled speaking engagements, though not in response to any directive from the Johnson Center, he told The Fix.
"I certainly plan to speak more carefully at any event in the future" so his words can't be "taken out of context."
A 'third class' university
A professor at Troy since 2011, Crowley was speaking on a panel discussion titled "Being an Intellectual Entrepreneur" at the Las Vegas meeting, according to the transcript of the panel.
His comments gave the impression that the university exercised little oversight of the center's activities, which include research and  reform recommendations on Alabama's public retirement system.
UnKoch My Campus has sought to portray the Koch Foundation as pulling the strings behind such privately funded research centers.
The Johnson Center says its education is "focused on the moral imperatives of free markets and individual liberty." It was funded in 2010 with about $1.2 million dollars in gifts each donated from Koch, BB&T and Troy alum and private donor Manuel Johnson.
APEE 2016 Program by ahkotch on Scribd
In the transcript, Crowley said the Troy administration had "kind of let us get away with a lot, as far as hiring people very rapidly and ramming through some of the curricular kind of stuff." He also referred to Troy as "the third class [public] university in the state" behind the University of Alabama and Auburn University.
The Johnson Center's task was to "kind of fundamentally change what Troy was doing" in the business school, turning it away from a "straight teaching school" to a program in which students "engaged with the actual ideas" behind the free market.
In a June 30 memo sent to Troy University trustees, Chancellor Jack Hawkins' office said Crowley's appointment as chair had been canceled following the leak. (Though the Las Vegas meeting was secretly recorded, it's not clear whether the recording violated Nevada law, which only requires one party to an in-person conversation to consent to its recording.)
'Moratorium' on anything that looks 'political'
In decisions "sanctioned" by Hawkins, Sorrell College of Business Dean Judson Edwards imposed a 90-day moratorium on public policy pronouncements, opinion writing "or any other activities that can be construed as political activism" by Johnson Center employees.
Its mission going forward will "concentrate solely on teaching and academic research and service," the memo said, and Edwards will "consider strongly extending this moratorium" so that the new focus is "implemented in full."
Letter from Troy University chancellor's office to Board of Trustees by ahkotch on Scribd
The memo shared highlights of an interview Hawkins gave to a local media outlet in which he disputed Crowley's description of Troy as "third tier" and said the university didn't want to "bring down" the state retirement system.
Crowley had said his colleague Dan Smith "has kind of taken it upon himself to try to bring down the state pension system." He later told AL.com that this line was a "joke" that referred to how Smith's reform recommendations have been portrayed by critics. Indeed, the transcript denotes "laughter" after this line.
Backpedaling: Not a real moratorium
The punishment of Crowley led to the resignation of Robert Lawson, a Southern Methodist University professor, from the Johnson Center's advisory board. He accused Chancellor Hawkins of penalizing Crowley for his "policy views," an action he claimed violated the First Amendment and Troy's own policies, according to Inside Higher Ed.
Lawson's missive apparently spooked Edwards enough to send another memo to the entire business school with "clarification" of statements "attributed to me."
MORE: Government union drops back interns with Koch relationship
The 90-day moratorium is "not binding" on faculty members and they may continue to make "public pronouncements on any topic," he said, while explaining Crowley's fall from grace was simply a matter of "discretion" for Edwards.
Despite the school's action against Crowley, Hawkins' original memo said Troy "supports the academic freedom of its faculty members" and simply wanted to make clear that their statements were "only the opinion and viewpoints" of those faculty, not the university.
Graduates are lined up to take pictures with Chancellor Jack Hawkins Jr. for summer commencement at the Troy Campus. pic.twitter.com/hEriPgPZ3N

— Troy University (@TROYUnews) July 22, 2016
A university spokesman told The Fix in an email that Edwards does not plan to "change the content or direction" of the Johnson Center, whose "primary objective" remains to "contribute to a dynamic free-market education" for students.
Though there are "no plans to institute a mandatory review process for Johnson Center communications," the spokesman said, he noted the review of the center's outreach does include "public affairs staff" as well as Johnson Center and business school representatives. Troy's structural relationship with the center will remain the same following Lawson's exit, the spokesman said.
Asked for examples of how faculty have previously violated Troy's policy that they "use good judgment and be respectful of the opinions of others" when speaking publicly, the spokesman pointed to the larger provision in the Faculty Handbook and declined to elaborate.
One provision focuses on the potential for public confusion when a professor speaks: Faculty "should indicate that he/she is not an institutional spokesperson."
Converting a socialist student?
Other parts of Crowley's leaked remarks suggest the Johnson Center is stimulating young minds that are initially skeptical of economics.
He told a story about a student who was a political science major and sat in class silently for the entire 10-week term. In the short-essay portion that ends the term in Crowley's class, that student wrote something along the lines of "I am a socialist, but now that I've been finally been exposed to some of these ideas, I'm very interested in taking economics," according to Crowley.
The student ended up switching his major to economics and graduating quickly.
Crowley told The Fix that a number of students have reached out to him with their support since his comments were made public.
"We have fantastic students at Troy, and my biggest regret from all of this is that anything I said could have been taken to disparage Troy or the quality of the education our students are receiving here," he said, blaming his "attempts at humor" that were misconstrued.
"That was the furthest thing from my intention; I love Troy and our students."
Crowley's case isn't the only academic controversy involving the Koch Foundation and its support of academic initiatives.
Its recent $10 million gift to George Mason University – part of a $30 million pledge that put the late Supreme Court Justice Antonin Scalia's name on the law school and added new scholarships – drew opposition from faculty outside the law school.
The Charles Koch Foundation could not be reached for comment.
MORE: George Mason professors object to renaming law school after Scalia
Like The College Fix on Facebook / Follow us on Twitter
IMAGE: ostill/Shutterstock