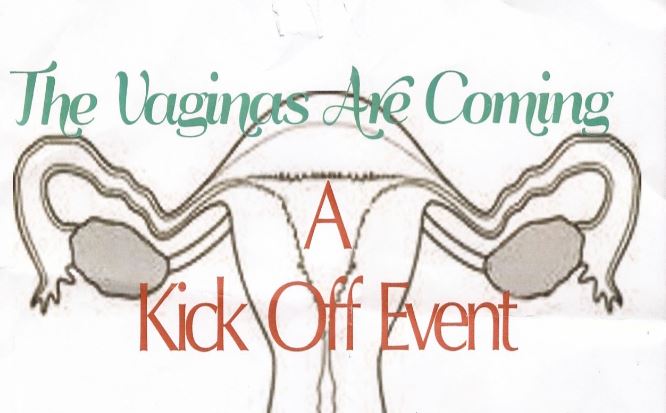 Nearly a dozen billboard-sized photos of vaginas in various states – including shaved ones, others that are blemished, and still some with tampons inserted – are slated for display today and tomorrow at the University of Cincinnati as part of a student-sponsored "Re-Envisioning the Female Body" exhibit.
The female genitalia photos are in direct retaliation to an anti-abortion display hosted by prolife students at the university last May that included graphic images of aborted fetuses, its organizers state.
"Their billboard-sized photographs equated mutilated fetuses with genocide victims in an effort to shame women," states Female Body exhibit organizers on their Facebook page. "Our demonstration serves to call attention to the vaginas as a site of conflict … its purpose is to incite conversation about the objectification, exploitation and discrimination of women's bodies … it points to the negative disposition our society holds toward the vagina."
"Re-Envisioning the Female Body" is hosted by the university's LGBTQ Alliance and UC Feminists student groups and showcased at the school's McMicken Commons, an outdoor "free speech" area at the center of campus with grassy knolls and several student walkways.
The exhibit consists of "11 4-by-6-foot photographic billboards of vaginas, 15 smaller signs featuring personal quotes about the female experience via the vagina, and one large billboard with a quote about race and the vagina," according to an article in City Beat, a Cincinnati-based weekly newspaper.
"This exhibit's billboards, whose production, along with the rest of the demonstration, was funded through club resources … and approved by the University Funding Board, show images of vaginas in an almost gynecological perspective, with legs spread, as if in stirrups," the article states. "Some are shaved, some are blemished, some have tampons inside."
"The pose that I chose reflects this idea that a woman's body is sort of medicalized," Kate Elliott, the University of Cincinnati student who co-organized the exhibit and took the vagina photos, told City Beat. "I overexposed the images so they're really jarring. They're not cutesy or subtle, they're right up in your face."
Reaction to the vagina display is mixed, according to the myriad of comments on the exhibit's Facebook page.
"The event is brave," Mecca Bosbarger, a Loyola University Chicago student, said on the Facebook page. "It shocked me to just hear about this event, but that is necessary."
University of Cincinnati graduate student Kyle Galindez praised the display.
"I am really glad to see this happening at UC," he said on Facebook. "We live in an incredibly misogynistic area. … Hopefully this can spark a much-needed discussion in Cincinnati about why we must let women control their own bodies and never allow so-called 'pro-lifers' to bring their misogynistic hate speech around here again."
But student Annmarie Condit, president of University of Cincinnati's Students for Life group, which brought the controversial "Genocide Awareness Project" anti-abortion images to the campus last year, decried the vagina exhibit as a red herring to the abortion debate, as well as outright ridiculousness.
"UC Students for Life are deeply saddened by this response to our use of abortion pictures on campus," Condit said in a prepared statement. "The abortion pictures, while shocking and offensive, display the truth about the humanity of the babies killed by abortion. Using objectifying images of women with the claim that it makes a political or artistic statement is an utter non-response to the important issue of abortion; it's nothing but the depraved use of obscenity for shock value. This display is an embarrassment to the students who are organizing it, and to the university as a whole."
The involvement of Planned Parenthood with the vagina exhibit has also raised the ire of members of the prolife movement. Planned Parenthood was set to host a panel discussion dubbed "The Vaginas Are Coming" on Wednesday night to kick off the exhibit.
"Of course Planned Parenthood would be involved in this kind of immature campus event," quipped Students for Life of America executive director Kristan Hawkins. "Forty-six percent of abortions are performed on college-aged women, so it's no wonder why the local Planned Parenthood is less than a mile from UC's campus. They want to be close to their targeted customers, and this event will only help market their lies. What these displays should be showing is a vagina with genital warts or a dead preborn baby being ripped from it as that is what Planned Parenthood sells."
Jennifer Kabbany is Associate Editor of The College Fix.
Click here to visit the "Re-Envisioning the Female Body" Facebook page. (Warning – it includes graphic images and content.)
CLICK HERE to Like The College Fix on Facebook.
IMAGE: University of Cincinnati LGBTQ Alliance and UC Feminists