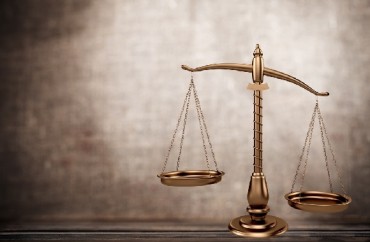 Cal State San Marcos has been sued by pro-life students enrolled at the school who accuse the public university's leaders of viewpoint discrimination for funding left-leaning causes — using mandatory student fees — while refusing to also fund conservative ones.
Specifically, the lawsuit alleges that the university's student government this school year allocated $296,498 to the Gender Equity and LGBTQA Pride centers, which has used that money to host a wide variety of speakers and events touting sexual promiscuity and pro-abortion themes.
Meanwhile, earlier this year, when Students for Life at CSUSM asked for $500 to help host Professor Mike Adams, a well-known pro-life speaker, the request was denied.
The student government rejected the request because it said it does not fund outside speaker fees and associated expenses — yet the student government did fund outside speakers and events through the Gender Equity and LGBTQA Pride centers, the suit contends.
"In the 2016-2017 academic year, those two 'centers' received a combined $296,498 for speech and expressive activities – more than 21 percent of all mandatory student activity fees the programming board received for that year – compared to only $38,629 for the more than 100 other groups combined (less than 3 percent)," states the news release published Thursday by Alliance Defending Freedom on behalf of Students for Life at CSUSM.
The release goes on to cite Gender Equity Center events such as the "ABCs of LGBTQ" and a sex toy "Pleasure Party," and LGBQTA Pride Center events such as "'Kink 101' — which was an interactive workshop and discussion of bondage, dominance, sadism, and masochism—and fetish-style practices."
The lawsuit states Cal State San Marcos is guilty of viewpoint discrimination in violation of the first and fourteen amendments, and seeks a change in the policy, as well as the the original $500 Students for Life sought and other compensation.
Asked to comment on the lawsuit, campus spokeswoman Margaret Chantung said in an email to The College Fix that "Cal State San Marcos is committed to fostering a diverse and open campus environment where a host of ideas and views can be discussed. In addition, we take student complaints and concerns very seriously. Unfortunately no further comment is available at this time."
MORE: Cal State San Marcos to host talk on animal-based sex fetishes
MORE: Cal State San Marcos forum takes 'critical look at whiteness'
Like The College Fix on Facebook / Follow us on Twitter
IMAGE: Shutterstock