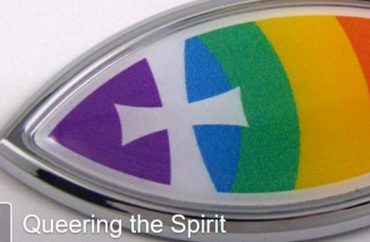 Student groups at Plymouth State University, which hosted a six-week series exploring "the intersections of sexuality and spirituality," are now offering the "Vagina Monologues" presented inside a church.
As part of efforts for social justice within the church, the student groups at the public university hosted lunchtime discussions last spring titled "Queering the Spirit" to "explore the historical alienation of LGBTQ+ people from some faith traditions."
A description states: "Homophobia and transphobia within some religious institutions has led to alienation and prejudice on all sides. We'll explore these tensions as well as the need for dialogue, reconciliation and inclusive, affirming spiritual communities."
In the last event of that series, the public university hosted a speech by a graduating senior who was raised Catholic but joined the "Open and Affirming" United Church of Christ congregation in Massachusetts for supporting his transgender identity and queer lifestyle, according to the event's Facebook page.
In 2013, student groups also held a screening of "Just Say Love," a movie centered on two gay men who explore their relationship.
As for efforts this month, student groups at the school continue to stay busy, with plans to host two performances of the "Vagina Monologues" at Plymouth Congregational Church. Proceeds from the performances have been pledged to nonprofits that aid women.
The episodic play, with vignettes titled "My Angry Vagina," "Reclaiming C*nt," and "The Woman Who Loved to Make Vaginas Happy," portrays the vagina as a tool of female empowerment and the ultimate embodiment of individuality.
Plymouth Congregational Church, host of the "Vagina Monologues," describes itself online as advocates for Christ's love in fighting for justice on a variety of genres, including "slavery, poverty, and war; for immigrants', natives', workers', LGBT, and women's rights."
As for the students' study of homosexuality and Christianity, they discussed the need for churches to affirm all sexual identities and orientations as opposed to "traditional" stances, according to organizers of the series.
Plymouth State University did not respond to requests Monday seeking comment.
MORE: Professor Promotes 'Queer Christ' Concept To Students
Like The College Fix on Facebook / Follow us on Twitter
IMAGE: Facebook screenshot