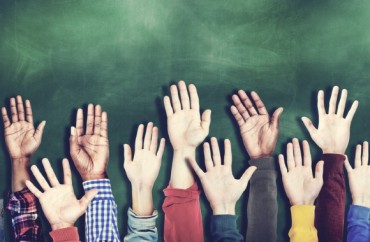 Four seminars discussed issues of privilege, oppression
RALEIGH, N.C. — In a room tucked away at North Carolina State University's African American Cultural Center last week, nearly two dozen administrators, students and teachers sat in groups discussing bias and stereotypes.
It was one of four unique sessions at the public university on Jan. 23 that made up part of "Social Justice January," billed as an effort to advance advocacy and social justice, according to organizers. The organizers consisted of the GLBT, Women's and the African American Cultural centers along with the Multicultural Student Affairs division.
Now in its fourth year, the latest iteration was themed "Beyond the Buzzwords," addressing diversity, privilege, intersectionality, and oppression.
The first session, "Unlearning Diversity," explored "how biases, stereotypes, and other cultural narratives are constructed, and how this impacts leadership and other aspects of campus life," organizers stated.
A College Fix reporter attended the introduction of this session, which drew approximately 20 predominantly female participants, including administrators, some students and other staff.
Unlearning diversity means "unpacking the cultural baggage we've been taught," said Marcela Cervantes-Torres, the assistant director for community outreach and engagement in Multicultural Student Affairs.
Cervantes-Torres also stressed that many individuals feel uncomfortable discussing social justice, and that participants should speak in "I" statements.
The second session, "Unpacking Privilege," called on participants to "critically reflect on times they have received privilege or experienced oppression due to an aspect of their identity."
The third session, "Conversations about 'The Other,'" dealt with "how media representation allows for bias, mistreatment, and prejudice to be allowed in our community, how those narratives shape assumptions, attitudes, and action, and the ways that these combine to perpetuate oppression," organizers stated online.
The fourth session, "Immunity to Change," served to identify how individuals could make themselves better advocates for change in their communities. It asked questions like "What are the changes we want to make within ourselves to be better advocates or allies?" and "How do we change our own individual beliefs, along with the collective mindsets of our communities to effectively make change?"
Bringing together members of the GLBT, Women's and the African American Cultural centers along with the Multicultural Student Affairs division is an attempt to prompt collaboration and bridge building, according to organizers.
"I think there has been a real movement over the last few years to think about the ways in which as four centers, we're not serving four different communities," Renee Wells, director of the GLBT Center at North Carolina State, told Technician Online. "A lot of our students have multiple marginalized identities."
"… Recognizing common social justice issues that exist across communities provide us with the opportunity to focus on issues that we can bring all of our students together for," Wells said. "It's a way for students to build a larger sense of community, look at how they can be working collaboratively to address the issue, and build strength and have more impact with a larger community advocating for something."
Three of the four facilitators did not respond to email requests from The College Fix requesting comment on specifics that were presented at the seminars. The facilitator of "Conversations about 'The Other'" responded, redirecting The Fix's questions to NC State's Interim Vice Provost Sheri Schwab and Reggie Barnes, senior director of NC State's campus community centers.
Neither answered The Fix's inquiries about specifics that were presented at the seminars.
MORE: Student official faces recall
IMAGE: Shutterstock
Like The College Fix on Facebook / Follow us on Twitter