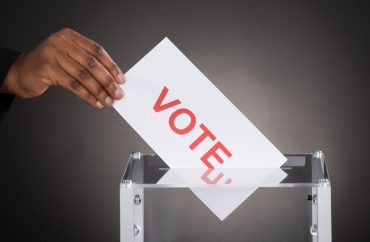 A student government official at Western Washington University is facing a recall after he used the word "retarding" to describe the slow pace of a budget committee.
Genaro Meza-Roa, elected last spring as the Associated Students of Western Washington University's vice president for business and operations, has also been accused by fellow student government board members of "misogyny" for voting against the appointment of a female student to a campus activities council, which at the time had only one female member.
Board members have also criticized Meza-Roa for walking out of a December student government meeting, only to be found drinking wine at a neighboring College of Science and Engineering holiday party.
Moreover, Meza-Roa's stance on preferred gender pronouns has drawn ire, as he reportedly believes he can tell a person's gender by looking at them and does not need to ask for their preferred gender pronoun.
The recall vote is expected to take place between Feb. 1 and Feb. 8, according to The Western Front campus newspaper.
According to AS Review, another student publication at Western Washington University, Meza-Roa spoke up at a November 2018 board meeting to complain about how the budget committee had blocked progress. "The budget committee has been a historically very retarding process in the budget," he reportedly said.
At that point, two fellow board members asked Meza-Roa to refrain from using the "R" word, suggesting that in "the general interest and comfort of students with disabilities on campus to use synonyms of the R-slur, instead, when describing a slow process," the Review reported.
McKenzie Bolar, the student government's Disability Outreach Center community engagement coordinator, said in a subsequent interview with the Review that the "word in itself has always carried various meanings throughout time, but the important aspect to realize is that most people do know it as a slur today."
Yet according to Merriam-Webster, to "retard" is "to delay or impede the development or progress of: to slow up especially by preventing or hindering advance or accomplishment."
Meza-Roa said at the meeting in response to his peers' concerns that this was the exact sense in which he used the word and meant no offense, the Review reported.
Meza-Roa has further been criticized for his stance on the use of gender-preferred pronouns.
During the fall student government retreat, Meza-Roa said he faced a "premeditated ambush" by other board members who demanded he begin announcing his own pronouns before he spoke and asking others for their preferred pronouns, the Review reported.
Recalling the incident, Meza-Roa told the Review he was not allowed to leave until he agreed to the other board members' terms, but said he could tell which pronouns to use based on people's appearance.
"If they're male or female, you prescribe male or female pronouns," he said, adding that he has nothing against transgender people but that the mandatory use of preferred gender pronouns is excessive as well as an infringement on his free speech rights, according to the Review.
Yet this position put him firmly out of step with the board, whose standards require it to "take necessary steps to create safe and inclusive spaces for students of all beliefs, background and identities."
Student government President Millka Solomon said the importance of pronouns is "not up for debate" in an interview with the Review.
And Levi Eckman, student vice president for academic affairs, told the Review: "Simply assuming someone's gender can be very harmful and has proven to contribute to a variety of consequences, much of which can create lasting trauma."
Regarding the vote against the female application for the activities council, although it was cited by his peers as misogynistic, Meza-Roa said he had a problem with appointing someone solely because of their gender, the Review reported.
For his part, Meza-Roa has said "I have tried to connect with every single person on this board, they are the ones who do not want anything to do with me."
He could not be reached by The College Fix for comment. Requests to the Review for comment also went unanswered.
On January 18, the Associated Students Board of Directors voted to initiate a campus-wide recall election of Meza-Roa from his paid position. It is expected to take place within the next few weeks.
In its official recall statement to the campus community, the student government board of directors does not cite Meza-Roa's use of the "R" word or his vote against the female applicant.
It does cite the gender pronoun controversy, alleging Meza-Roa "contributed to the hostile environment" as he "believed trans and non-binary folks are weak for wanting individuals to use their required pronouns. This comment was very harmful and does not represent the values of the [student government]."
It also claims Meza-Roa failed to live up to his duties by not attending mandatory trainings, missing some meetings, not keeping enough office hours, not communicating enough to diverse groups on campus, and leaving a meeting to attend a holiday party, at which he had an alcoholic drink.
In an interview with The Western Front on Jan. 19, Meza-Roa said that 90 percent of the accusations against him are false.
"I am looking forward to the next steps I'm going to take which is to keep this position and do what's necessary," Meza-Roa told the campus newspaper. "I am going to speak with the student body and do a campaign to keep my position. It is up to the students now and I am actually happy about that."
MORE: College Republicans president resigns rather than apologize for free speech wall
IMAGE: Andrey Popov / Shutterstock
Like The College Fix on Facebook / Follow us on Twitter