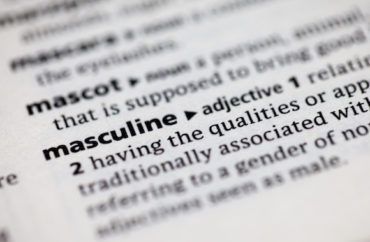 'What does 'being a man' mean to you?'
A public university will offer students a "masculinities symposium" this fall as part of its "men & masculinities programming," one of numerous offerings that the university's women's center provides for "male-identified individuals who are interested in learning more about the meaning of gender in their lives and beyond."
The "Masculinities Symposium" at the University of Kansas is "an annual all-day program in the fall with dialogues, workshops and presentations focused on helping you explore both negative and positive aspects of masculinity," according to the event's description on the website of the school's Emily Taylor Center for Women & Gender Equity. The event will take place on Nov. 10 of this year.
"What does 'being a man' mean to you? What is healthy masculinity? Have you ever thought about the ways masculinity affects your choices, relationships and academic/career path?" the listing asks.
A registration form for the 2015 symposium states that the event "is meant to help men learn how to discuss, define and model positive masculinity, while also learning about the impact of identified issues on both individual participants and the overall KU community."
The registration form for that year allowed students to indicate various programs which they would be interested in attending, including "Healthy Relationships," "LGBTQIA Men" and "Body Image."
In addition to the symposium, the Emily Taylor Center for Women & Gender Equity's Men & Masculinities Workgroup offers "presentations to student organizations, classes, living groups, offices and departments." Among the possible topics on which staff members will speak include "Popular Culture & Masculinity" and "Multiple Masculinities: Masculinity Across Cultures."
Read about the symposium here.
MORE: University's 'Reconstructing masculinity' effort works to end 'oppression'
IMAGE: Sarioz / Shutterstock.com
Like The College Fix on Facebook / Follow us on Twitter