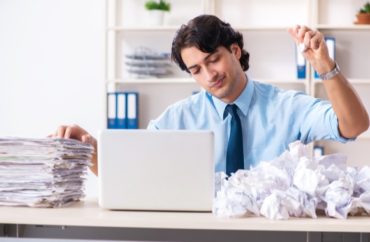 Won't comment on whether it's an ideological litmus test
The University of Georgia's Office of the Registrar prefers job applicants who are committed to  "promoting and enhancing diversity." What that means in practice is anyone's guess.
The taxpayer-funded university could not give The College Fix an answer for five business days and counting when asked to elaborate on the vague terms in the office's Diversity Plan, which on their face could be used to discriminate against job applicants based on their ideology.
An attorney at the Pacific Legal Foundation, which is considering a lawsuit against the University of California-Berkeley for its mandatory diversity statement, told The Fix there are "some definite similarities" between UGA and UC-Berkeley's diversity plans.
Unlike the latter, UGA is not asking job applicants or employees seeking a promotion for a diversity statement. But the Georgia institution is still "clearly intending to ask applicants about their commitment to diversity and sees it as a 'preferred qualification' whatever that means," the foundation's Daniel Ortner wrote in an email.
UGA's plan specifies that a "preferred qualification" for an Office of the Registrar applicant would be "diversity awareness and a commitment to promoting and enhancing diversity." It also states that the the office asks applicants "if they support an office climate that embraces underrepresented groups and persons."
When asked if this language requires ideological assent from applicants or how the university measures "awareness" and "commitment" to diversity, UGA did not respond.
MORE: UC-Berkeley's mandatory diversity statements draw legal threat
Public Relations Manager Rebecca Beeler responded immediately to The Fix's original email to emphasize that the diversity plan is only used by the Office of the Registrar, not the university as a whole.
She did not respond to a followup email asking the questions again for another two days. Beeler then said she would not be able to give an answer by Monday – five days after The Fix first sought an explanation – and she had not responded by Wednesday night.
"UGA policy could in practice be just as bad as what [UC-Berkeley] is doing, if the questions are asked in such a fashion as to demand ideological conformity," the foundation's Ortner told The Fix. "I think much will depend on how this plan is applied by UGA in practice."
It's not known how education leaders in the Georgia Legislature feel about the registrar's diversity hiring directive.
Sens. Lindsey Tippins and Brian Strickland, the chairman and vice chairman of the Senate Higher Education Committee, did not respond to emails and calls asking what they thought about the diversity plan. Reps. Chuck Martin and Bert Reeves, their House counterparts, did not respond either.
University declines to define terms
The UGA Office of the Registrar's plan defines diversity as "groups defined by race, nationality, ethnicity, age, gender, sexual orientation, language, religion, disability and/or health status, gender identity/expression, veteran status, geographic origins, and socio-economic status."
"[I]f the school actually looked for all of these types of diversity (as well as hopefully ideological diversity as well), then that would be a good thing," Ortner said.
However, instead of considering all the elements of this inclusive definition, colleges will take "single-minded focus on racial and gender diversity to the exclusion of other kinds of diversity," the lawyer predicted.
Under "staffing," the plan says interviewers will ask applicants "if they support an office climate that embraces underrepresented groups and persons." Beeler has yet to answer what this means in practice, including if this requires applicants to conform to a certain ideology.
The plan continues with this broad language, saying "diversity awareness and a commitment to promoting and enhancing diversity" is a "preferred qualification" in an applicant.
MORE: UC-Davis prof under fire for opposing required diversity statements
It instructs those involved in hiring to assemble a diverse interviewing team, which should ask "questions about the prospective employee's experience in working with people from diverse backgrounds."
Beeler did not respond to how the office measures "awareness" or "commitment." She also would not define "diverse" or clarify if this requirement would exclude people from racially homogeneous areas and careers.
The rest of the "staffing" section instructs directors to assemble more applicants from underrepresented groups by extending "the period of recruitment" and advertising the position in "easily accessible venues."
Under "Staff Development," it "encourages" staff to attend diversity trainings and "diversity events" on campus. As an example of "Diversity Awareness," it says the office will "[o]bserve heritage months and special days with office events and public displays" and post more diversity information in the office and on the website.
The registrar plan is more specific than the University of Georgia Institutional Diversity Plan. UGA's institutional plan has no section on staffing or how the university specifically wants to recruit and interview applicants.
MORE: Read this law professor's conservative diversity statement
IMAGE: Elnur/Shutterstock
Like The College Fix on Facebook / Follow us on Twitter