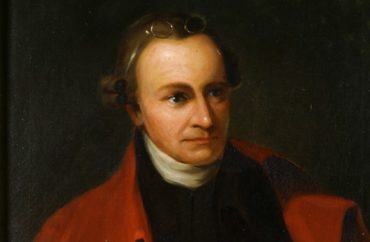 No evidence of 'substantial disruption,' the basis of one remaining charge
Stockton University provoked a legal warning from a civil liberties group when it charged a conservative student with six code violations for exercising his First Amendment rights in class, a group chat and a Facebook post.
The public university in New Jersey dropped five of the six charges the same day it received the letter from the Foundation for Individual Rights in Education, according to an update from FIRE Tuesday.
The remaining charge – "disruptive behavior" – is based on the student's Facebook post "and at least one other person's comments on his post," according to FIRE's recounting of its Tuesday conversation with Ellen Bailey, Stockton's deputy general counsel, in a letter to President Harvey Kesselman the same day.
Doctoral student Robert Dailyda had used President Trump as his Zoom background in a class discussion, provoking criticism in a heated group chat after class. In his subsequent Facebook post, he implied some of his classmates were "white self haters" and also promised to "fight to the death for our country and against those that want to take it down." The taxpayer-funded institution, which is bound by the First Amendment, considers this political hyperbole a threat.
Zachary Greenberg, program officer in FIRE's Individual Rights Defense Program, previously noted the similarity of Dailyda's quote to the famous address by Patrick Henry (above) arguing in favor of war with Britain:
The war is inevitable and let it come! … Gentlemen may cry, Peace, Peace but there is no peace. The war is actually begun! … Is life so dear, or peace so sweet, as to be purchased at the price of chains and slavery? Forbid it, Almighty God! I know not what course others may take; but as for me, give me liberty or give me death!
The new charge letter, updated Monday, simply lists disruptive behavior, defined by Stockton as:
Obstruction or substantial disruption of University activities or operations such as teaching, research, administration, disciplinary procedures, public service functions, or other authorized non-University activities which occur on University premises.
While expulsion and suspension are no longer options, the "proposed minimum sanctions" for the single charge are  "one semester of probation, community service (1 project/20 hours), a decision making workshop, and $50.00 fine."
The original July 22 incident report also held Dailyda responsible for a comment on his Facebook post with which he did not interact at all. The comment implied that conservatives don't raise a fuss when confronted by radical leftists, but instead "aim with persision [sic]. Boom done. No drama." Those who reported his Facebook post worried that Dailyda "may have similar views and thoughts of violence."
Bailey, the school's lawyer, confirmed to FIRE that the remaining code violation encompasses this Facebook comment. Oddly, she also asked FIRE for a copy of Dailyda's Facebook post, "which it apparently does not possess," according to Greenberg's letter to President Kesselman.
The public university is not allowed to punish "quintessential political expression" such as Dailyda's post, which is not remotely an unprotected "true threat," given that "no reasonable person could construe it as a serious expression of an intent to undertake violence":
Stockton must tread carefully with metaphorical political rhetoric; we hope that this is not the hill Stockton wants to die on.
In a FIRE statement Tuesday, Greenberg said Stockton had yet to provide evidence that Dailyda's Facebook post "caused a substantial disruption," the very language used in the remaining charge.
Read the new charge letter, the original incident report, and FIRE's new letter and statement.
MORE: Stockton prosecutes student for using Trump as Zoom background
IMAGE: public domain
Like The College Fix on Facebook / Follow us on Twitter