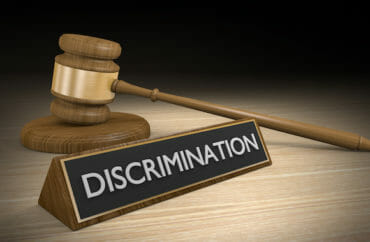 Search committee members complained about how she was treated
When Indiana University-South Bend went looking for a new clinical assistant professor in obstetrics, the chair of its search committee imposed an unconstitutional viewpoint test, according to a lawsuit filed by a rejected applicant.
UPI reports that Cynthia Isabell's lawyers are fighting to keep her First Amendment lawsuit alive, citing "circumstantial evidence," as the public university claims she was passed over in favor of an applicant with "more relevant experience and qualifications" and "far superior evaluations."
Isabell has a doctorate in nursing and education and has worked as a staff nurse, primarily in obstetrics, for nearly 40 years. She has also worked as an adjunct clinical instructor for more than 20 years, according to the suit.
The year before her interview at IUSB, she had written a blog post titled "How a Formerly Pro-Choice Nursing Instructor Discusses Abortion with her Students." It explained that she had "assisted with abortions which were considered to be therapeutic … frequently done for Trisomy 21, or Down Syndrome."
But Isabell's experiences and "understanding of human biology and embryology" have made her pro-life, she continued.
When her students have asked her about her views on abortion – a question she never turns on them – and Isabell tells them, they "often assume that my position is based on my religious beliefs," she wrote. This is wrong: "I explain that my argument against abortion is based on the anatomy and physiology of pregnancy, and on logical reasoning."
Isabell believes the chair of the search committee was alluding to this blog post when she asked the applicant "how she would discuss controversial topics with her students and how she would use science in those talks."
Two members of IUSB's own search committee protested how it treated Isabell, she claims:
During her interview, Assistant Dean of Nursing Teresa Dobrzykowski, who led the search committee, asked her how she would discuss controversial topics with her students and how she would use science in those talks, Isabell says in the suit.

A member of the search committee concluded that Dobrzykowski was talking about abortion and said at the interview that the job had nothing to do with abortion, the suit says. In addition, another member later filed a complaint with IUSB's Affirmative Action Office over Dobrzykowski's handling of the interview, a brief filed in the case says.

The complaint said Dobrzykowski's "inappropriate question" has "made us legally vulnerable," the brief says.
The university's explanation – Isabell lost to a better candidate – is suspect because Dobrzykowsi has served in clinical appointments with Planned Parenthood for nearly 30 years, she argues.
That is irrelevant, according to the university's motion to dismiss, because "it is undisputed" that Dobrzykowsi is pro-life: She has only worked at Planned Parenthood clinics that do not perform abortions.
Isabell is relying on "pure speculation" to claim she knows Dobrzykowsi's views or that the "controversial topics" question was a reference to her article: Dobrzykowski testified that "she frequently asks the same question" to job applicants. The assistant dean also "did not make the ultimate hiring decision."
The suit also claims violations of Indiana's so-called conscience statute, "which says that no hospital or person shall discriminate against or discipline someone because of that person's moral beliefs concerning abortion," according to UPI.
h/t Students for Life of America
MORE: Feds say UVM broke the law by forcing pro-life nurses to help with abortions
IMAGE: David Carillet / Shutterstock.com
Like The College Fix on Facebook / Follow us on Twitter