Refused to comply with investigation
The so-called Church Amendments protect the conscience rights of healthcare personnel against having to perform or assist in "abortion or sterilization procedures" that violate their moral or religious beliefs.
Any entity that receives funding or contracts from the Department of Health and Human Services, including university-affiliated hospitals, is prohibited from "discriminating against any physician or other health care personnel in employment" for refusing to help with abortions.
The University of Vermont (below) broke this law both in policy and in practice, according to an Wednesday announcement from the Office for Civil Rights in HHS.
OCR's investigation into the University of Vermont Medical Center found that its staffing policy "facially violates" the Church Amendments and HHS grant regulations. The policy forces staff "on pain of adverse action or discipline" to participate in abortions even when they have already registered their "moral or religious objections."
The investigation was prompted by a nurse who was forced to help with an abortion even though she had "expressed an objection for many years and was included in a list of objectors," according to the agency:
The nurse was not told the procedure was an abortion until the nurse walked into the room, when the doctor—knowing the nurse objected to assisting in abortions—told the nurse, "Don't hate me." The nurse again objected, and other staff were present who could have taken the nurse's place, but the nurse was required to assist with the abortion anyway. If the nurse had not done so, the nurse reasonably feared UVMMC would fire or report the nurse to licensing authorities.
The UVM-affiliated hospital fought the investigation from the start, refusing to "conform its policies to federal conscience laws, provide all the documents requested by OCR, or produce witnesses for OCR interviews," according to OCR.
The agency managed to interview witnesses and gather evidence going back more than two years despite the hospital's obstruction. It found several personnel who have been "intentionally, unnecessarily, and knowingly scheduled by UVMMC to assist with elective abortions against their religious or moral objections."
The circumstances for them were often the same as for the nurse who filed the complaint: not being told in advance that abortion was the procedure they would be facilitating.
This is not simply a matter of doing a job you dislike, according to OCR:
Health care personnel who are coerced in that way suffer moral injury, are subjected to a crisis of conscience, and frequently experience significant emotional distress, even if they succeed in declining to assist in the procedure after the assignment is made.
MORE: UC trains med students how to pressure religious women to abort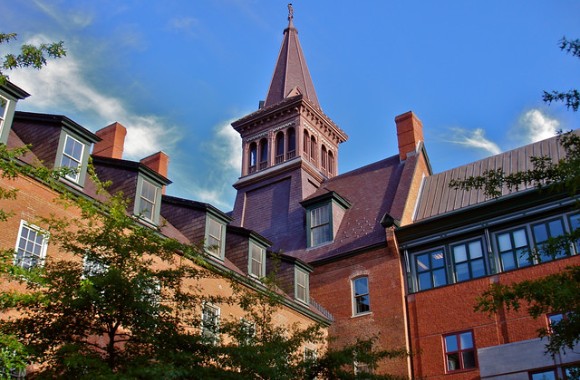 Refused to staff hospital to account for conscientious objectors
The findings letter specifies the allegations, investigation and hospital's response. It says the hospital flatly denied violating employees' conscience rights, questioned OCR's authority and gave "substantive responses to less than half" the government's questions.
It is subject to HHS jurisdiction by way of receiving grants for more than 20 years from the Ryan White HIV/AIDS Program, and $1.6 million for the most recent three-year period. The "funding opportunity announcement" for that program specifies that recipients must follow federal funding regulations on abortion.
The hospital adopted its conscience-rights policy in 2011 and updated it in 2014, but did not "purportedly" provide elective abortions until 2017. The evidence shows it started staffing personnel for abortions months before the September policy change, and knew several staffers "deeply and sincerely" opposed complicity with abortions.
A February 2018 revision to its "conflict-of-care" policy restricts when personnel can opt out of abortion assistance. They are expected to assist in "any scenario where circumstances prevent arrangements for alternate coverage," and refusal to assist "will be addressed in accordance with established corrective action procedures."
MORE: Calif. bill may have students paying for classmates' abortions
OCR faults the hospital for adopting this policy after choosing to provide elective abortions yet refusing to implement "staffing plans and rotations" that account for conscientious objectors. The Church Amendments provide an "unqualified right" to personnel to opt out of abortion assistance.
Not only did the hospital ignore "specific and repeated requests" from pro-life personnel, it scheduled them to assist with abortions "knowing that other staff, who did not have such
objections, were available to assist with the procedures," according to OCR.
The lightly redacted letter also mentions "certain employees, nursing leadership, and
managers who expressed overt disregard or hostility to religious and moral objections to persons participating in abortions," showing both "per se" and intentional discrimination.
One official who "repeatedly revealed" animus for pro-life personnel "deliberately misled" the nurse who filed the complaint about the nature of the procedure she would assist. That person was "in a position to provide a suitable substitute" but didn't.
The hospital continued to assign pro-life personnel to abortions even after they complained about the "ruse" by the nurse's superior. Showing overt discrimination against their beliefs, the hospital accommodated personnel with "non-religious or non-moral objections" who didn't want to help with other procedures.
HHS letter to University of Vermont Medical Center on breaking conscience law by The College Fix on Scribd
Tricked Catholic nurse into thinking she was helping with miscarriage
The hospital has not addressed the letter on its newsroom page or social media. Neither has the university itself.
News coverage as of Wednesday afternoon also fails to mention the government findings, except for a preview story in The Atlantic by Emma Green, who covers religious freedom.
Her article specifies that the nurse is Catholic and was told "she would be treating a patient who had experienced a miscarriage" before learning of the abortion ruse.
The hospital told Green that it "has robust, formal protections that strike the appropriate and legal balance between supporting our employees' religious, ethical, and cultural beliefs, and making sure our patients are not denied access to safe and legal abortion."
The head of OCR, Roger Severino, told Green that religious freedom laws have "pride of place" by being mentioned in the First Amendment: "And they have been neglected for too long."
He claimed that enforcement of conscience laws have been "systematically neglected by previous administrations," according to Green, leading to his creation of a new investigative office last year.
Conscience complaints have surged since Donald Trump's election, according to Severino: 1,300 closed complaints just in fiscal year 2018.
The hospital has 30 days to notify OCR on whether it will "work collaboratively" with the office to revise its policies and "take immediate steps to remedy the effect of its past discriminatory conduct," according to OCR's statement. Otherwise its federal funding will be placed under review.
Read the announcement, letter and Atlantic coverage.
h/t Students for Life of America
MORE: Title IX didn't protect this student who gave up everything for her baby
IMAGE: Syda Productions/Shutterstock, S Kaya/Flickr
Like The College Fix on Facebook / Follow us on Twitter