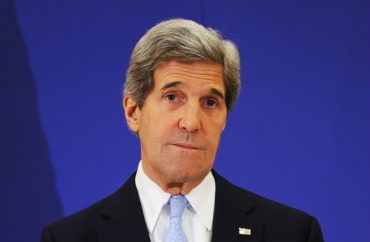 The University of Wisconsin-Stout finds the traditional homecoming court too binary, so it's replacing gendered royalty with sexless diplomats.
The Minneapolis Star Tribune reports that eight to 10 students will be chosen to receive the Stout Ambassadors Spirit Award at homecoming, the first time in nearly 80 years that a king and queen won't be chosen.
The campus activities coordinator, Emily Ascher, says the king-and-queen pair "limits opportunities, both for our students and program as a whole":
The ambassadors' duties will go beyond what's required of homecoming kings and queens, who generally had no duties after homecoming. The ambassadors will represent the student body at homecoming festivities, two alumni events and a campus Career Conference. They also will have a special breakfast as a group with the chancellor during the year.
UW-Eau Claire dropped the male-female requirement last year, opting to crown gender-neutral "royalty," as did San Diego State University.
MORE: Homecoming king and queen axed: 'We don't live in a gender-binary system'
Two girls in Texas were nominated by their high school classmates for homecoming king last week, KHOU reports (h/t Yahoo Style), but the school removed them from consideration because – get this – they both identify as women:
"Homecoming King is gender specific," said Texas ISD spokeswoman Melissa Tortorici. "Homecoming Queen is for females and Homecoming King is for males."

The district says it would make an exception for transgender students.

"They would be allowed to run for Homecoming King or Queen depending on the gender they identify with," Tortorici said.
Last week the student government of Bethesda-Chevy Chase High School, just north of Washington, D.C., voted to ditch the king and queen, saying the venerable system was "exclusionary" to its "gender-neutral and transgender population."
Read the Star Tribune and KHOU reports.
MORE: Maryland HS adopts gender-neutral 'royalty'
MORE: Male/female 'gender queer' student named homecoming queen
MORE: Auburn's pro-life homecoming queen gains national attention
Like The College Fix on Facebook / Follow us on Twitter
IMAGE: deepspace/Shutterstock
Like The College Fix on Facebook / Follow us on Twitter