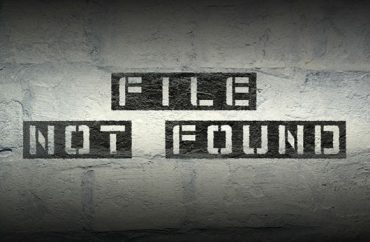 The "Men's Project" at the University of Wisconsin-Madison launched to much fanfare nearly a year ago, pledging to deprogram "men-identified" students and give them a "space for self-reflection and dialogue" as they come to grips with the harmful masculinity promoted by society.
But it looks like it didn't take long for the project to fizzle.
After recently finding a missing webpage for the project on the Multicultural Student Center's website, Campus Reform asked the administration what happened. A spokesperson confirmed the school "no longer has an active chapter of the Men's Project," but apparently never told anyone.
Indeed, every archived copy of the project's main webpage – from March through October – returns an "oops" page indicating the link is broken. (For some reason, the style of these "oops" pages changed for a few months and then changed back.)
Though its undated page on the university's student activities portal remains live and still lists a contact email address, the Men's Project's Facebook page hasn't been updated since it put out a call for applications in January.
And though University Health Services touted the new project when it launched, it has not said anything since about the project shutting down.
The Men's Project is also not being revived as a source for academic credit, the spokesperson told Campus Reform, declining to answer why it was canceled in the first place.
MORE: Male students to undergo 'critical self-reflection' of masculinity
IMAGE: Yury Zap/Shutterstock
Like The College Fix on Facebook / Follow us on Twitter