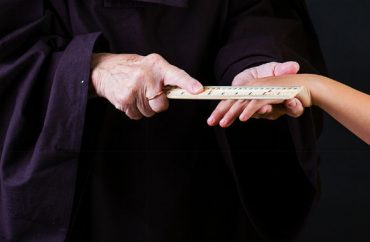 UPDATED
Democratic governor opposes
Wisconsin's Democratic governor is against punishing students for disrupting the free speech of others, but that doesn't stop the University of Wisconsin regents from acting.
Through a voice vote on a teleconference last week, regents approved "mandatory punishments" for students who have "materially and substantially disrupted the free speech of others," namely suspension after two violations and expulsion after three, The Capital Times reports.
This was a vote to amend the administrative code; the regents already passed an "authorization" last fall. Back then Gov. Tony Evers promised to kill the plan, which gives accused students the due process they are routinely denied in campus sexual misconduct proceedings.
Evers' newest appointment, Héctor Colón, abstained from the voice vote. He tried to play both sides, worrying how the definitions of "destructive," "violent" and "disorderly" would be applied consistently while calling it "reasonable and fair" to punish someone for three violations.
The Democratic governor has also promised to veto a similar bill passed in February by the Assembly, which has a commanding Republican majority, that would "expand the Regents policy to include Wisconsin's public colleges," according to the Times.
CORRECTION: The original article had a typo and the wrong punishment for two violations of the code. It has been fixed.
MORE: Wisconsin governor promises to kill plan to punish campus disruptors
IMAGE: Mat Hayward/Shutterstock
Like The College Fix on Facebook / Follow us on Twitter