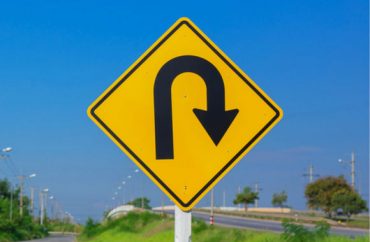 University 'prioritized administrative efficiency over a rigorous fact-finding process'
A fourth-year doctoral candidate was wrapping up his dissertation when he became the subject of a sexual misconduct investigation allegedly rife with gender bias and lacking in due process.
Now a federal judge has refused to dismiss Title IX and 14th Amendment claims by "J. Lee" against the University of New Mexico for depriving him a degree.
The taxpayer-funded institution was facing pressure from the Obama administration on how to handle campus sexual assault investigations when it investigated Lee and expelled him in 2016, U.S. District Judge James Browning wrote in the 127-page ruling last week.
He said UNM "prioritized administrative efficiency over a rigorous fact-finding process" and apparently left him with "no meaningful opportunity to be heard."
It was a reversal of fortunes for the university, which initially convinced Browning to dismiss Lee's gender bias claim. The judge "amended" that order from last summer in his ruling March 30, citing "recent opinions from [federal] Courts of Appeals" and his own "more intense study" of the issue.
MORE: Browning bans low evidence standard in cases with 'significant consequences'
Chief Communications Officer Cinnamon Blair declined to comment on the ruling, telling The College Fix in an email it was the university's practice "not to comment on pending or ongoing litigation."
Even though the judge agrees that Lee has a case, he clarified that under New Mexico state law, all UNM employees are under "qualified immunity," and are thus exempt from potential liability.
Browning has previously ruled against UNM in Lee's lawsuit, not only saying that his allegations deserved a hearing with cross-examination, but that the university's evidence standard was too low, "given the significant consequences of having a permanent notation" on his record.
The university is facing other due process lawsuits, by a suspended professor and another accused student, filed less than a week apart in January.
Judge blasts University of New Mexico for choosing 'efficiency' over 'rigorous fact-finding' in Title IX in… by The College Fix on Scribd
Judge questions existence of even 'rudiments of an adversary proceeding'
The university issued a "Preliminary Letter of Determination" that concluded Lee was guilty without providing any kind of hearing, according to Browning's summary.
"What is worse" than the university's refusal to let him cross-examine his accuser or witnesses, the judge wrote, is that "Lee's only opportunity to present orally was his October 27, 2015 meeting with" Title IX investigator Laura Vele Buchs.
That means Lee had no opportunity to verbally argue his case after the initial interview with Buchs (below), whom Lee said was "accusatory and hostile" toward him. The accused student said he was deprived of witness identities, "interview recordings" and the opportunity to challenge "factual assertions," in addition to the formal hearing he was denied. (Buchs, a named defendant, has since moved to Loyola University Chicago.)
UNM's Office of Equal Opportunity determined that Lee had violated the sexual misconduct policy and released its preliminary determination, which said the office would move forward with probable-cause determinations "unless new factual information c[ould] be provided."
MORE: Prof sues UNM for suspending him after student blackmails him
This should have given Lee an opportunity to present new evidence before a final decision was made, but because investigator Buchs "disallowed Lee's involvement in the investigative process," he was unsure as to what evidence was already considered, and thus did not know what UNM would consider "new."
Lee lawyered up in January 2016 and presented what he thought to be "new" information, but the office required him to present it as "bullet points" and refused to let him use context or argue "a theory of the case." It issued a final letter of determination finding him guilty of nonconsensual sex.
"Limiting an accused from presenting any argument after an initial ruling or placing potentially new evidence into context suggests" the university put efficiency over rigor in discovering the truth, Judge Browning wrote. "It is difficult to see even the 'rudiments of an adversary proceeding'" in the university's procedures, as required.
On x-exam, court provides laundry list of quotes from previous rulings on its importance: "Lee's inability to crossexamine his accuser hindered both his ability to present evidence and UNM's ability to assess witness credibility." pic.twitter.com/DkBYgf5ios

— KC Johnson (@kcjohnson9) March 30, 2020
More protections for accused students in non-sexual proceedings
The president's office refused to review the finding, citing an absence of "extraordinary circumstances" and finding "sufficient facts in the record to support OEO's decision."
The office then referred Lee's file to Student Conduct Officer Megan Chibanga (below), another named defendant in the lawsuit, who told him he couldn't present evidence at the sanctions hearing or challenge the probable-cause finding.
Under the impression that nothing new was to come up, Lee was blindsided when Chibanga asked him questions about underaged drinking – a charge mentioned in neither the preliminary nor final determination. The drinking violation eventually factored into his expulsion.
Browning said the university's actions present "significant risks of erroneous deprivation" to Lee. He was deprived a "meaningful opportunity to present" his response to the drinking allegations because he was not given notice of them, and denying him the opportunity to bring new evidence "appears to conflict" with the university's procedures, according to the judge.
MORE: Accused BB player sues UNM for banning him from campus without hearing
Under due process, the university must "allow Lee to fully argue any new issues, such as underaged drinking, that were raised at his sanctioning hearing and later constituted part of his expulsion's justification," Browning ruled.
The judge noted that the university treats accused students better in cases not involving alleged sexual misconduct, providing them an "evidentiary hearing." This raises questions about the fairness of Lee's proceeding.
"That UNM provides additional protections in other contexts weakens its argument that these same procedures in sexual misconduct proceedings would impose, as UNM argues, a 'substantial fiscal and administrative burden," he wrote.
The university has "little interest" in depriving Lee other procedural safeguards, such as letting him "more fully present his defense," giving him witness notes or transcripts, and identifying witnesses.
The most surprising section of ruling comes in decision to deny MTD of TIX count (despite recent CA10 Denver ruling.) Key argument–ignoring exculpatory evidence & UNM "failing to follow procedures supports an inference of bias." pic.twitter.com/DyBGlvXCXV

— KC Johnson (@kcjohnson9) March 30, 2020
'Dear Colleague' letter is 'one piece of the puzzle' (among many)
Browning cited a 2019 ruling by the 7th U.S. Circuit Court of Appeals against Purdue University that helped shape his reversal on Lee's Title IX claim.
In that ruling, the appeals court noted a Title IX coordinator found the accuser more credible despite never speaking to her and despite the accuser never writing a statement "in her own words."
Other appeals courts, particularly the 2nd and 6th, have recognized potential gender bias stemming from external pressure on universities to find male students guilty of sexual misconduct, such as from Obama administration investigations and campus activists.
While the judge said the Obama administration's notorious "Dear Colleague" letter on campus sexual assault was not enough "standing alone" to show UNM's anti-male bias, it is "one piece of the puzzle" in Lee's favor.
Other alleged puzzle pieces that may signal of anti-male bias: the hostile attitude toward Lee from the university and individual defendants, how UNM disregarded its own internal procedures, its acceptance of the "allegedly illogical, contradictory, and inconsistent account" by his accuser "C.H.," and its decision to ignore evidence "exculpating" the accused student.
MORE: 7th Circuit blasts Purdue for hiding evidence from accused student
For example, Lee presented screenshots of text messages with C.H. that he says contradict her allegations.
The Justice Department opened an investigation into UNM several months before Lee's investigation, based on "multiple complaints" that it "failed to take seriously" sexual assault complaints by females against males, Browning noted.
"Taken together," the lawsuit offers "non-trivial reasons why UNM and its employees handling his disciplinary proceeding may have adopted an anti-male bias," the judge concluded.
Two months after Browning said Lee last "set foot" on campus, investigator Buchs attended a university-sponsored campus rally against sexual assault, according to the Albuquerque Journal. It shortly followed UNM's agreement with the Justice Department to reform its sexual misconduct procedures and policies, two years after the feds started investigating.
The Fix reached Lee's attorney Arlyn Crow but he was unable to provide a statement on the ruling.
Court: due process concerns "because UNM did not allow for any cross-examination in determining credibility, and because UNM's procedures unreasonably hindered Lee's ability to present a meaningful defense." Says (at the least) student/lawyer can submit Qs that must be asked. pic.twitter.com/txkbo05hL6

— KC Johnson (@kcjohnson9) March 30, 2020
MORE: 6th Circuit says Title IX trials should be more like 'My Cousin Vinny'
IMAGES: pittaya/Shutterstock, NASPA, Megan Chibanga/LinkedIn
Like The College Fix on Facebook / Follow us on Twitter