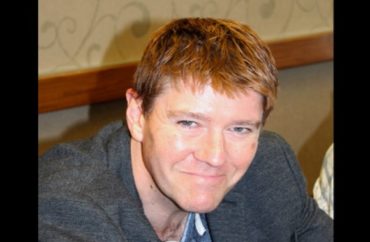 In response to Purdue University moving to an optional face mask policy, an English professor complained the move would give people "more freedom."
Purdue announced on February 16 that beginning last Friday, face masks in indoor settings would be optional "except for instructional, research and health care settings, as well as where contractually required."
The campus currently has a five percent COVID positivity rate, according to the statement.
Professor Robert Marzec, whose specialization is contemporary British and postcolonial literature, didn't think much of the announcement.
"I'm curious what folks think about today's announcement concerning masks on our campus," Marzec wrote in an email obtained by the Twitter account Libs of Tik Tok. "A lax mask policy can easily lead to a new evolution of the virus, and yes, a  virus becomes less deadly as it evolves.
"Regardless of how students will interpret 'except for instructional settings,' I'm worried that this can only translate to more freedom for a culture of health laziness and give more fodder to the combative, politicized conception of individual freedom now rampant."
MORE: Harvard professor: Too much homeschooling freedom is 'dangerous'
Wow. After Purdue University announced they were going mask optional, a professor sent out an email to his class where he voiced concerns about the "politicized conception of individual freedom" pic.twitter.com/tikgJwMWxX

— Libs of Tik Tok (@libsoftiktok) February 19, 2022
The College Fix asked Marzec to elaborate on his message; he did not respond.
According to his faculty page, Marzec researches "the relationship between literature, the environment, the history of colonial and postcolonial cultures, subjectivity, and land relations," and teaches courses on "postcolonial studies, 20th and 21st century British and postcolonial studies, eco-criticism, global studies, and contemporary literature."
Aside from a pair of recent negative ratings on Rate My Professors (likely due to his email), Marzec has eight "Awesome" ratings, two "Great" and three "OK." Some of the negative commentary includes:
"He is bad at leading discussions and only wants to hear HIS interpretation of the text."
"He is condescending and extremely confusing …"
"It was difficult to express your own opinion without him putting you down."
"Prof. Marzec loved to hear himself talk."
On the other hand, students also said
"Really pushes you to think about the ethics of mitigating climate change in a new light."
"He makes you think way outside the box …"
"He is the most interesting man in the world."
MORE: University bioethicists: Vaccine mandates 'promote freedom'
IMAGE: English Purdue/Facebook screencap
Like The College Fix on Facebook / Follow us on Twitter