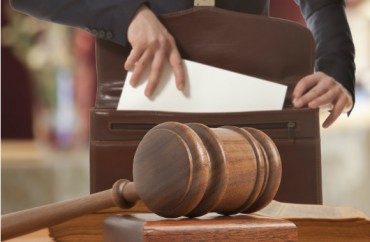 Purdue's commitment to free speech saved Jamie Newman's skin
What started as an abortion awareness campaign for Black History Month at Purdue University ended with a pro-choice university employee's resignation Monday over a perceived rape threat in an abortion argument.
Though criticized by university officials including President Mitch Daniels, former Division of Dance accompanist Jamie Newman faced no disciplinary action for his apparently tongue-in-cheek "offer to rape" a pro-life man's female relatives.
Newman, who has hinted he will file a defamation suit against Students for Life of America, can credit his unblemished employment record to Purdue's expansive free-speech policies.
'Hands Up, Don't Abort' provokes a backlash
Purdue Students for Life started a campaign Feb. 1 to educate the campus on how the abortion industry targets black women for Black History Month.
It distributed flyers reading "Hands up, don't abort," a play on the well-known Black Lives Matter expression, and wrote "Civil rights begins in womb" in chalk near the Black Cultural Center.
A "grassroots coalition" including the Purdue Social Justice Coalition expressed outrage over the campaign, saying it was racist and sexist, and "sat in" on the pro-life group's campus meeting Feb. 8, The Exponent reported.
After the meeting, the group apologized "for the pain" the messages caused in an Exponent op-ed, saying it wanted to highlight "a uniquely cruel way the black community has been discriminated against by the abortion industry."
'Shall we attempt to arrange an experiment that might test my hypothesis?'
While Purdue Students for Life was hashing out its differences with student critics, another controversial statement was beginning to stir up trouble.
After Campus Reform noticed that Purdue's Newman had called the campus pro-life group "vile, racist idiots" on its Facebook page, another Facebook user noted Newman had been involved in a testy exchange in the comments section at Live Action News, a pro-life group best known for its undercover videos. (Newman implied that he would sue that Facebook user for republishing "a defamatory statement.")
The Blaze obtained some of that comment thread from Live Action News – which the publisher had deleted for violating its comment policy – concerning the pro-life bona fides of then-Republican presidential candidate Chris Christie.
"My hypothesis is that if your wife, daughter, sister or mother were raped," Newman wrote, the previous pro-life commenter would get them an abortion "pronto. Shall we attempt to arrange an experiment that might test my hypothesis?"
When a different commenter responded in horror at Newman's implication that he would rape a person's female relatives to test their pro-life convictions, Newman continued discussing his hypothetical.
Asked to be clear, Newman finally stated "I did in fact offer to rape" the commenter's relatives, and posted the phone numbers for local police and FBI offices. "Drop that dime! I could strike at any minute."
'Even speech as abhorrent as his' is protected at Purdue
The university police investigated Newman for his comments but did not find enough evidence to punish him. Purdue said in an official statement that "no personnel action is intended," but it would "forward the investigatory records" to the county prosecutor.
Purdue counsel Steve Schultz elaborated in an official statement Friday that Newman probably would have been fired anywhere other than Purdue.
"The disruption we've endured as a community is entirely due to Mr. Newman's online posts," Schultz wrote, demanding "a full apology and explanation from him about the intent of his statement."
But Purdue is "both obligated under the First Amendment and committed by principle to protect free speech – even speech as abhorrent as his," Schultz continued. "Had he uttered such an outrageous and vulgar statement while working for a private college or other private employer, he would almost certainly have been fired on the spot."
Schultz, however, left an opening for Newman's punishment through "Purdue's internal complaint processes."
Newman didn't provide enough time for the internal complaint process to resolve, telling the Lafayette Journal & Courier Monday morning that he had resigned – hours before a protest demanding his termination.
He burned bridges on the way out, responding to counsel Schultz in a letter saying that "if anything, you owe me an apology … for facilitating the dissemination of fabricated and defamatory statements about me" and not denouncing Students for Life for trying to "destroy my life and career," according to the Journal & Courier.
President Daniels addressed the controversy in a University Senate meeting Monday afternoon, the paper said, crediting his tenure at Purdue for changing the policies that govern free expression so that Newman would "have a chance to explain … that he was just spouting off" in a comment forum. Newman's post was the "most explicit threat I've seen" since joining Purdue.
Newman was also facing a resolution demanding "an apology and sanctions against Newman" in the student government, the paper said.
Defamation suit hinted
Newman escalated his beef with Students for Life in a post on its Facebook page the night before his resignation, using religion to guilt the group out of going forward with its demonstration for his ouster from Purdue. [embed]
The embattled staff member laid out a series of allegations against the group and its national parent organization that suggest he plans to file a defamation suit against one or both groups.
Newman said the campus group "fabricated" the rape accusation as retribution for Newman criticizing its Black History Month activities. He alleged that the national parent said on its website and "probably through its email distribution list" that Newman had threatened to rape "pro-life Purdue students … and that my wife had agreed to assist me by holding my victims down."
When police contacted Students for Life of America, it removed that story in "an admission that the story was false," Newman said.
He mockingly urged students not to go to the demonstration if they "are worried about incurring God's wrath for violating his law."
Purdue Students for Life, Students for Life of America, Newman and the university did not respond to Fix requests for comment.
Like The College Fix on Facebook / Follow us on Twitter
IMAGES: Shutterstock, Cindy Guidry Beverly/Facebook, James O'Gara Photography