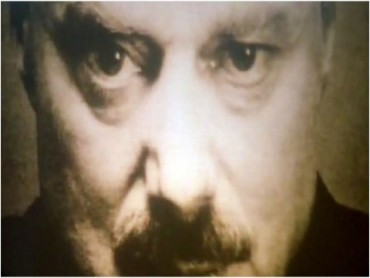 The ExxonMobil Corporation is fighting back against government attempts to use RICO — the Racketeer Influenced and Corrupt Organizations Act — to subpoena its records regarding global war– er, climate change.
This is a good thing.
As reported previously by The College Fix, some 20 professors, led by George Mason University's Jagadish Shukla, had signed a letter to Attorney General Loretta Lynch asking her to use RICO in order to go after companies like Exxon "and other groups skeptical of man-made global warming, also known as climate change."
Democratic lawmakers like Senators Sheldon Whitehouse (RI), Edward Markey (MA), and California's Barbara Boxer are also in on the action.
Government officials and environmental activists are seeking a legal solution along the lines of that used against the tobacco companies some years back.
Exxon responds by saying "Cigarettes are a harmful, addictive product used by a portion of the public […] while fossil fuels are fundamental to the world economy."
Indeed, if there's any sort of conspiracy, maybe climate activists should look at themselves. For, according to the Wall Street Journal, many of them had gotten together "to establish in public's mind that Exxon is a corrupt institution that has pushed humanity (and all creation) toward climate chaos and grave harm."
A memo obtained from a January "closed-door" meeting of the Rockefeller Family Fund shows that the activists' goals are to "delegitimize [ExxonMobil] as a political actor," "force officials to disassociate themselves from Exxon," and "drive divestment from Exxon."
RELATED: WHO is acting like an authoritarian regime? The power of the state makes a BIG difference
"The memo also proposed 'creating scandal' by using lawsuits and state prosecutors to obtain internal documents from ExxonMobil through judicial discovery."
Exxon noted the "chilling effect of this inquiry, which discriminates based on viewpoint to target one side of an ongoing policy debate" and "strikes at protected speech at the core of the First Amendment."
Attorneys David Rivkin and Andrew B. Grossman point out that "Intimidation is the point [of these efforts]. Individual scientists, think tanks and private businesses are no match for the vast powers that government officials determined to stifle dissent are able to wield."
Quite recently, big-time climate activist Bill Nye "The Science Guy" alluded to the possible criminality of those who question climate science.
In a video posted last Thursday, Nye said "We'll see what happens, was it appropriate to jail the guys at Enron? Was it appropriate to jail people from the cigarette industry who insisted that this addictive product was not addictive?"
Nye, who's actually a mechanical engineer, is such an outspoken force against global war– er, climate change that he's "connected" climate change to the actions of radical Islamist terrorists. Uh huh.
The engineer recently was backed up by a government entity — NASA — in a social media scuffle about climate change.
When Nye posted on Facebook that a prominent climate change "denier" had refused to take his bet that 2016 would prove to land in the top ten hottest years on record, critical commenters pounced. And that's when the space agency jumped to his defense.
That's right, the agency which once thrilled the world with its incredible scientific ingenuity is now … monitoring Facebook to "correct" statements about climate change.
Perhaps someone should investigate Nye. Does his engineering background technically make him a "scientist"?  In a 2014 pre-debate interview he said he didn't "go in[to the debate] as a scientist," and reminded everyone that he's an engineer. Yet, he has made millions of dollars by referring to himself as "The Science Guy."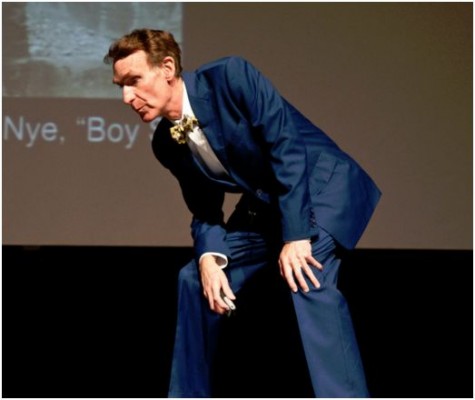 Climate change even affects flatulence.
Should the popular media personality change his moniker to Bill Nye "Boy, Am I Sly"? Bill Nye "Oh My"? Bill Nye "Stop Fossil Fuels or We're All Gonna Die"? Bill Nye "Chicken Salad on Rye"?
Keep in mind, too, that The Engineering Guy's qualifications for addressing climate change aren't questioned because he's on the "right side" of the debate. However, anyone on the other side who in any way can be dubbed as "not qualified" to speak on climate science, is denounced immediately.
If this trend continues, should the government begin investigating other "anti-science" folk? Anti-vaccine activists? Those against GMO crops? What about those who deny that a several-months-old fetus is actually "human"?
Remember those the next time someone mentions the so-called "party of science," or that he "believes" in science.
Like The College Fix on Facebook / Follow us on Twitter
RELATED: Profs, scientists want feds to crack down on 'conspiracy' to 'deceive' public about climate change
RELATED: House of Reps. to investigate prof who wants to use RICO to prosecute climate change skeptics
IMAGES: Bill Lile, Will Folsom/Flickr