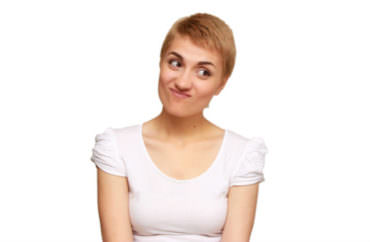 'Portland is what happens when campus victim culture affects the ethos of an entire city'
If you're going to publicly cry "racism" at a local business, make sure you can't be undermined by the police report.
A student at Portland State University, and his friend who blew up the incident on Facebook, are looking less credible in their allegations against a food-cart entrepreneur.
It's too late for Chicken and Guns co-owner Dustin Knox, who has been placed on leave from the company in response to the social-media mob whipped up by Jason Keebler and PSU student Kevin Raysor.
Keebler's since-removed post alleged that Raysor told him Knox had called the police to report that Raysor, who is black, was "homeless and loitering" in the area before the food carts opened. Raysor wrote in a comment that a "polite" police officer escorted him out, according to Eater.
The police later told Eater that Knox called 911 to report a black male was "yelling racial slurs" and threatening violence against a landscaper near the "pod" area where the carts are clustered. (A report against a similar suspect was made an hour earlier more than 2 miles away.)
Raysor told Eater that he felt "uncomfortable" when Knox asked him twice, an hour before the carts opened, why he was there, so "I took out my phone and I took that picture" that went viral on social media.
Knox then allegedly told him to leave and got closer, at which point Raysor threatened to use his martial-arts skills on Knox. He said the only racial slurs he could have used were "white guy" and "hick."
Seattle alt-paper The Stranger said that in Portland, "these types of social media blowups—in which an accusation is alleged online, no one bothers to verify, and the story spreads and mutates and is soon taken as fact—have become a regular occurrence."
Our contributor Andy Ngo, a Portland State grad student who has written about these social media-driven firestorms against Portland eateries in The Wall Street Journal, told The Stranger that "Portland is what happens when campus victim culture affects the ethos of an entire city":
It's a homogeneous, progressive bubble with a white majority. That leaves it vulnerable to moral panics by those who want to exploit issues surrounding race. … [Eateries] are easy targets to mobilize mobs against. Businesses have online presence where you can easily leave comments for others to see and respond to. It satisfies the blood-thirst of being able to see the pile on.
Read Eater coverage and The Stranger article.
MORE: PSU tries to preempt James Damore event
IMAGE: Dubrouskaya Tatsiana/Shutterstock
Like The College Fix on Facebook / Follow us on Twitter