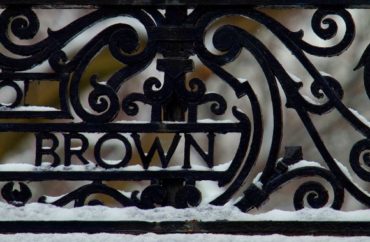 Program change was necessary after 'reflecting on the increasing, and increasingly public, racist violence,' according to the Ivy League university
Brown University is offering more than 100 courses under a new "Race, Power and Privilege" curricular designation in the spring 2023 semester.
Courses designated under RPP for the spring span nearly 40 subjects and include "Musical Youth Cultures," "Social Determinants of Health," "Labor Economics," and "The Craft of Teaching," according to the Brown course search page.
"Race, Power and Privilege" courses "in their content and objectives…examine issues of structural inequality, racial formations and/or disparities and systems of power," according to the RPP website.
"ENG 0300 Medieval Gender," one of the Spring 2023 courses labeled with RPP, seeks to "examine the multiplicity of ways that gender and sexuality are portrayed in the literature of medieval Britain and interlinked cultural regions," according to its description. It explores how "medieval texts depict gender categories, relations of desire and violence, intersectional subject positions, and anxieties about sex that remain alive today."
The College Fix reached out to the media relations department at Brown on Feb. 15 with questions regarding the changes made in RRP classes and whether the classes will be required for all students. Its representatives did not respond.
The RPP designation was approved last March and first instituted for courses in the summer 2022 term, according to a news release.
'Race, Power and Privilege' is the latest of several designations to expand opportunities for students to study 'social markers of difference'
The "Race, Power and Privilege" designation replaced the 2016 classification "Diversity and Inclusion Action Plan Courses: Race, Gender, and Inequality," which itself replaced the designation "American Minority Perspectives," created in 1985, according to the news release.
However, a "College Curriculum Council Working Group on Diversity in the Undergraduate Curriculum" determined in 2021 that a "narrower and more explicit" program was needed, so  the name was changed for a third time.
The group made this decision in 2021 after "reflecting on the increasing, and increasingly public, racist violence and other national events of recent years," according to its report.
A 2016 Task Force on Diversity in the Curriculum first identified the "key goal" of  increasing "the number and visibility of opportunities for students to engage with questions of power, privilege, and the constructions of race, gender, and other social markers of difference," its report stated.
The committee found that a majority of surveyed students at Brown expressed interest in taking courses with this focus.
"The 2016 Task Force Report indicated that even without a requirement and despite the fact that many students were not familiar with the DIAP course designation, two-thirds of surveyed upperclass students expressed an interest in taking courses on power, privilege, race, ethnicity, gender, sexuality, class, and other social markers of difference," according to the report.
"The level of student interest in such courses remains high, and as of fall 2020, over 60% of juniors and 53% of seniors have taken a [Diversity and Inclusion Action Plan] course."
Cornell professor says designation shows that DEI programming is becoming more 'aggressive'
"Brown's RPP reflects how now-common Diversity, Equity, and Inclusion programming is becoming more aggressive and repressive," William Jacobson, Cornell Law School professor and longtime critic of progressive campus culture, told The College Fix in an email. "Years of DEI initiatives at Brown apparently have not convinced the masses of the wisdom of identity politics, so Brown is upping the rhetoric."
"The RPP resources on Brown's website are doctrinaire, accusatory, and absolutist," Jacobson said. "'Inclusion of 'diverse' perspectives is given short shrift, sending a clear signal to students, faculty, and staff to toe the line."
The Fix also reached out to Brown University Professors Janet Blume, Michael Kennedy and Glenn Loury on Feb. 15. Loury declined to comment. Blume and Kennedy have not replied.
MORE: Law professor William Jacobson spells out five ways lawmakers can fight critical race theory
Like The College Fix on Facebook / Follow us on Twitter