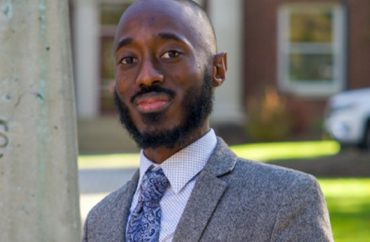 'Racial battle fatigue is rooted in critical race theory,' professor writes
"Racial hostility" can cause minorities to suffer "racial battle fatigue," according to a psychology professor.
Professor Geremy Grant recently wrote in The Conversation how minorities suffer from the condition, a phrase first used in 2003. The affliction is similar to the "combat stress" faced by soldiers, according to the Alfred University psychology professor.
The cause can include both "racial macroaggressions" and "racial microaggressions." A "common" microaggression would be asking a black individual "Where are you from?" according to Grant.
The "cumulative effects of racial hostility" can "[take] a toll on their psychological, physical and emotional well-being."
He wrote further:
Since then, the term has been applied by scholars to Hispanic undergraduates and women of color. Scholars have also applied the term to groups beyond the college campus, such as teachers of color and students of color at the K-12 level. Most of the research on racial battle fatigue deals with the matter within the context of education.
"As a concept, racial battle fatigue is rooted in critical race theory, which holds that racism is systemic and embedded in legal systems and policies, not just something that takes place on an interpersonal level," Grant (pictured) wrote.
He gave tips to fight it, including exercise and spending time in community.
"As long as racism persists in education, students of color may never be able to completely avoid racial battle fatigue," the psychology professor wrote. "But by being more conscious of this fatigue and how to fight it, they can at least be equipped to deal with it more effectively and prevent it from harming their academic careers and their lives."
MORE: Harvard student drops from pre-med due to 'white supremacy'
IMAGE: Alfred University
Like The College Fix on Facebook / Follow us on Twitter