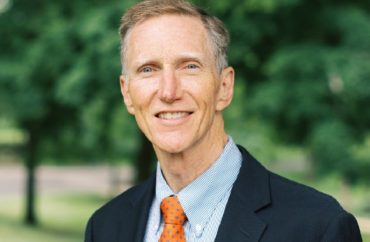 President canceled the events just days before they were scheduled to take place
A small Christian university in Indiana has canceled its racial "listening sessions," originally scheduled for tomorrow, after media attention, criticism and a rebuke from a U.S. Commission on Civil Rights member.
"It has become apparent that our plans for listening sessions have caused concern and confusion," President John Pistole (pictured) wrote in an email to the Anderson University community on Saturday. He announced that university officials had "canceled all sessions" at the Church of God-affiliated school.
Chalkboard Review, a right-leaning education site, first reported on the sessions.
It reported on April 8 that there would be two sessions for "Students of Color" and two for "White Students."
The sessions were initiated by the campus Racial Equity Task Force. Chalkboard Review compiled comments from student group pages on social media that show criticism of the events.
The events drew a rebuke from Commissioner Peter Kirsanow of the U.S. Commission on Civil Rights, who sent a letter to the university and said the events violated the Civil Rights Act of 1964.
BREAKING: Commissioner Peter Kirsanow of the U.S. Commission on Civil Rights cites @AndersonU's racially-segregated sessions as a violation of the Civil Rights Act of 1964. pic.twitter.com/V7W11KWFD6

— Tony Kinnett (@TheTonus) April 13, 2022
Kirsanow, who is black, reminded the university that it cannot exclude or segregate students and employees on the basis of race.
Professor Mark Perry, a University of Michigan Flint professor who regularly files federal civil rights complaints, shared with The College Fix a letter he sent the Department of Education.
"In violation of Title VI, the University is engaged in illegal racial discrimination by holding racially segregated, racially exclusive, and racially discriminatory 'listening sessions' during the month of April 2022," Perry said in his email to the DOE's Office for Civil Rights.
He also reported the university for its Hispanics-only scholarship.
While President Pistole said in his email that the sessions were "voluntary" and that anyone could attend them, at least one employee said segregated sessions are a necessity to help white people become less racist.
Maria Acero, the campus diversity retention coordinator, sent out an email with information on racial "caucuses."
She quoted from an organization that said they are needed for "white people…to work explicitly and intentionally on understanding white culture and white privilege."
"A racial caucasus [sic] can often be the first step before entering mixed race conversations in hopes of racial reconciliation," Acero wrote in an email to students.
MORE: Minnesota college drops segregated antiracism training following federal complaint
IMAGES: Anderson University; Mark Perry
Like The College Fix on Facebook / Follow us on Twitter