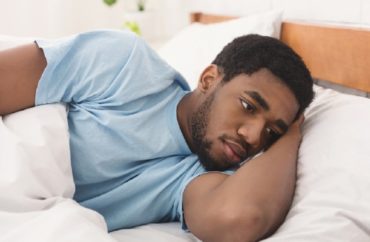 News outlet suggests normal habits like shutting off TV could help
Racism is making it harder for black people to sleep, according to one Northwestern University medical professor.
CBS News recently highlighted Dr. Mercedes Carnethon's statement that racism is behind the problems some black people have with sleeping.
"Growing evidence shows the lasting impacts of racism have put certain groups in a position to have a tougher time getting a full night's sleep," CBS News reported on Feb. 22. "Experts argue that puts them at higher risk for greater health problems."
"National data indicate that Black adults and other non-white adults have poorer sleep," Dr. Carnethon told CBS.
"We want to be able to address disparities in sleep because we know that sleep is associated with some of the leading causes of death, including cardiovascular disease," she said.
"It's more likely attributed to social and structural factors [than biological differences] that influence our opportunity to get good sleep," the medical professor said.
According to CBS, "experts" have provided some other tips for healthy sleep. The news outlet reported that "while some structural changes need to happen to improve sleep conditions as a whole, they recommend individuals try to create the best environment to sleep for the circumstances."
"Among the recommendations: turn off the TV and other devices before bed. They also recommend discussing sleep challenges with a doctor," CBS News reported. Those tips have nothing to do with racism and are the same ones listed by the National Sleep Foundation.
Other academics have blamed "racial trauma" for sleep issues and other health problems.
The effects of racial trauma "include difficulty sleeping, fatigue, depression, anxiety, impaired gut health, anger, recurring thoughts of the event, nightmares, sweating, shaking, distrust, self-blame, low self-esteem, headaches and chest pain," according to Nevin Heard, a diversity administrator at Lake Forest College in Illinois, and others interviewed by CNN for a December 2022 article.
MORE: Home appraiser countersues professor who accused him of racism
IMAGE: Prostock-Studio.Shutterstock
Like The College Fix on Facebook / Follow us on Twitter