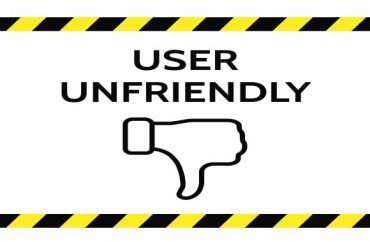 It was bad enough when Purdue University recently called in student Joshua Nash for a "required Administrative Meeting" to discuss his "controversial" (and personal) Facebook posts.
It got even worse when they notified him that, due to his comment "Black Lives Matter is trash because they do not really care about black lives," he could face disciplinary action — "up to and including expulsion." (Purdue has since backed off.)
Nash has also gotten a lot of heat from fellow students, reportedly including death threats.
Now, the student body vice-president at the University of Houston is facing a similar situation.
Rohini Sethi put up a post on her Facebook account last Thursday which read "Forget #BlackLivesMatter; more like #AllLivesMatter". As you might expect, this did not go over very well.
The hastag "#removerohini" took off as angry students took to social media to express their displeasure and to call for Sethi's removal from student government:
You cannot represent the student body if you make statements that will ultimately divide your student body #RemoveRohini

— luigi (@JustMathis_) July 11, 2016
I'll be honored when you're impeached. #RemoveRohini https://t.co/a7fqj8NGs5

— West Nile (@__WesleySnipes) July 11, 2016
Those black lives that were belittled are the same black lives that MADE your athletics and academics what it is today. #RemoveRohini

— Mama Shea Butter (@KingErin_) July 12, 2016
Sethi apologized on Facebook soon after, and met with black student leaders at the end of last week.
But this was all for naught. Calls for her resignation and impeachment began in earnest, including from the campus Black Student Union which had said her "excuse for an 'apology' [was] completely unacceptable":
After meeting with Rohini and Shane of SGA we will continue to push for her impeachment/resignation. #removerohini pic.twitter.com/NJB1kjfOpu

— Black Student Union (@bsu_uh) July 13, 2016
The campus chapter of the Alpha Phi Alpha fraternity went a step further, saying that Sethi shouldn't have even been permitted "to make such a divisive statement":
Our official statement and stance on the #RemoveRohini situation. #BlackUHMatters @UHpres @UHSGA pic.twitter.com/R5S3JLebvB

— UH Alphas (@UHALPHAS) July 14, 2016
Niya Blair, the campus director for the Center for Diversity and Inclusion, met with Sethi on Friday, but refused to comment on their conversation. She did, however, liken the student veep's choice of hashtag to "two people arguing over whether to use a water hose on a burning or non-burning house."
MORE: Student summoned for 'required Administrative Meeting' over FB posts
Wesley Okereke, a psychology senior and the UH NAACP president, said he hopes that the University and SGA will "respond to the issue accordingly."

"I am deeply disappointed in the comments made by our student body VP, Rohini Sethi," Okereke said. "To say, 'Forget #BlackLivesMatter,' as if we were not a factor in her getting voted into office is a slap in the face to the entire student body. Also, with this school being the No. 2 most diverse university in the nation, comments such as these are unacceptable because it misrepresents the large minority student body here at UH."

For accounting senior Alexis Sanders, Sethi's words weren't just harsh, they were incendiary. She doesn't feel like Sethi can fully represent her, and therefore, shouldn't be in student government.

MORE: Death threats made against HS student who criticized college race protests

"Being a black woman, her comment was an insensitive, disgusting, thoughtless, and blatantly disrespectful remark," Sanders said. "Her comment proved she lacks sympathy for her constituents, and if she lacks sympathy for a portion of the students she represents, then she cannot represent the student body as whole. To say, 'Forget #BlackLivesMatter," is to say forget all the injustices we face and have faced for years as an African-American race. We are just supposed to simply forget systematic racism, unjust sentences, police brutality and the unlawful killings of the African-American race."
Student Government President Shane Smith emphasized that Sethi's remarks were her own, and did not represent the SGA's official position.
"SGA believes that the diversity of our student body is what has led to our success as a university. While we value each other's differences, there are racial injustices throughout our country that prevent true equality. We all need to work together to be part of the solution," he said.
Read the full Daily Cougar article.
MORE: St. Paul teachers ripped by Black Lives Matter get transferred to new schools
MORE: White student columnist tormented by BLM activists for critical op-ed
MORE: College president apologizes for saying 'All Lives Matter'
Like The College Fix on Facebook / Follow us on Twitter
IMAGE: Shutterstock