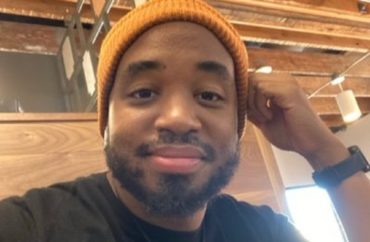 Alleged victim refused to talk to the police
Law enforcement closed an investigation into a racist letter allegedly sent to a University of Cincinnati professor after he refused to answer questions from the police.
Professor Antar Tichavakunda ignored multiple requests from university police officer Rick Rowan to answer questions about the letter he received, according to police reports obtained by The College Fix through a public records request.
"I called and emailed Professor Tichavakunda and I am currently waiting for a response," Rowan wrote in his November 23, 2022 report. Tichavakunda continued to ignore Rowan for three more weeks, leading the officer to recommend closure of the case.
"I have not received a response from Professor Tichavakunda. If there is any new information related to this incident, I will attempt to follow up with him again," he wrote in his December 13 report. "I request this case be made inactive due to a lack of leads, suspects or witnesses."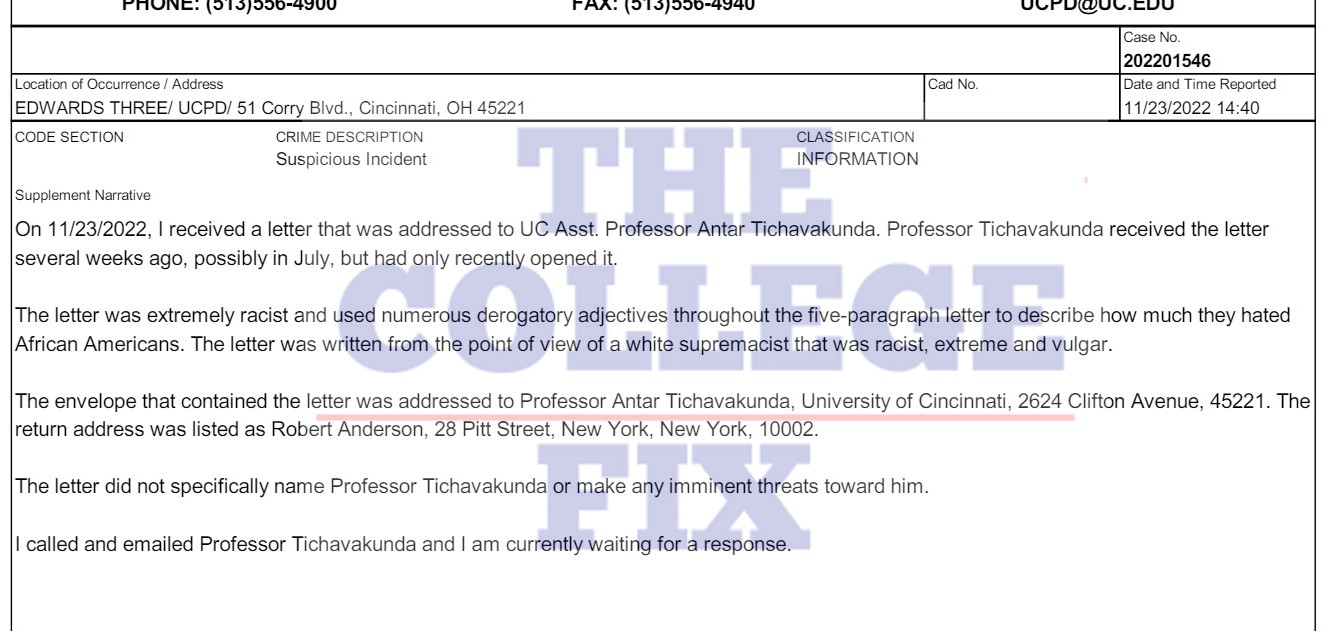 The letter (below) advocated for America to be "ethnically cleansed" and claimed black people shouldn't be in school because "schools are for human beings not black afterbirth."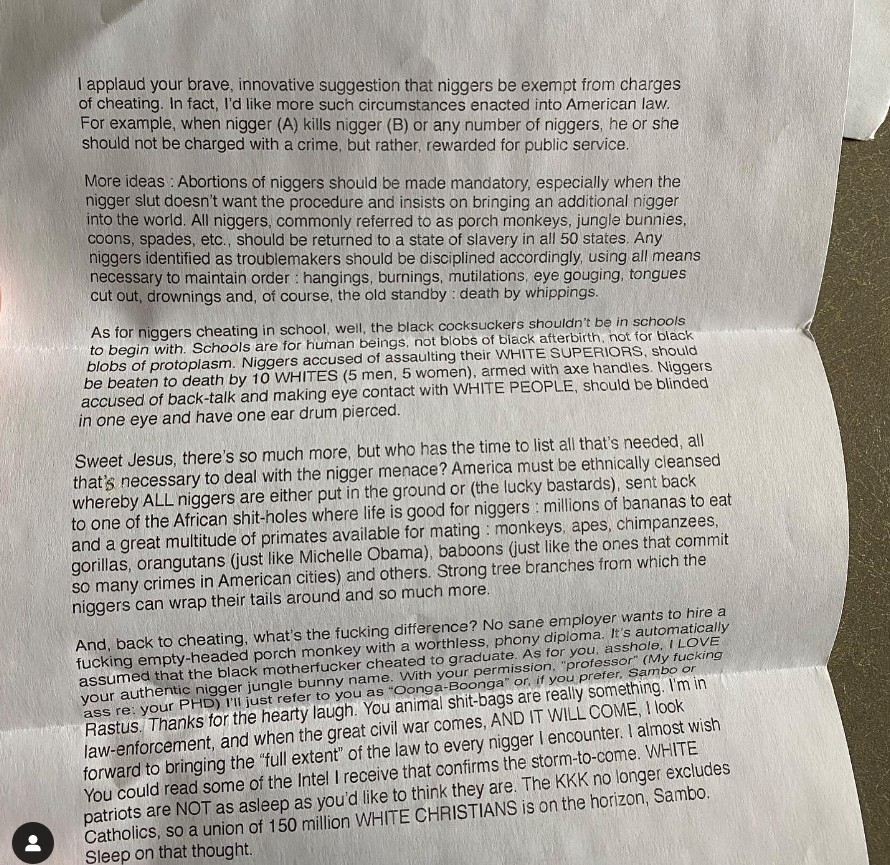 The College Fix emailed Tichavakunda (pictured) twice in the past week at his personal and school address to ask him for comment on the letter and why he did not respond to the police. He also did not respond to inquiries for the original Fix report on the letter.
Isaac Smitherman, president of the student body, previously said it would be hard to find the sender because of a lack of a return address.
However, the police report gave an address of "28 Pitt Street, New York, New York, 10002." A Google Maps search showed that address as a parking lot under train tracks in New York City.
The non-response and closure of the case will complicate a promise made by university leadership to find the culprit.
"Please trust that we are attempting to find who the perpetrator(s) of this attack might be," a November email to the campus from Provost Valerio Ferme and Vice President for Equity, Inclusion & Community Impact Bleuzette Marshall stated.
The Fix contacted Ferme and Marshall twice the past week and asked if they planned to send a follow-up message announcing the closure of the investigation due the professor's silence.
The Fix also asked, to no avail, if either administrator planned to encourage Tichavakunda to speak to the police to help fulfill the promise to find the suspect.
This would not be the first time an alleged racial hate incident ended in silence by the purported victim.
For example, a Wright State University student also stopped talking to the police after she alleged a racial slur was written on a whiteboard on her dorm room door while she was away.
MORE: No video evidence, victim report for alleged LGBT hate crime
IMAGES: Antar A. Tichavakunda/Twitter; Logan Johnson/Instagram
Like The College Fix on Facebook / Follow us on Twitter