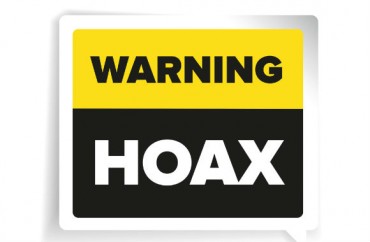 A flier at a Kansas State University apartment complex bearing the very racist statement "Beware [N-words] Live Here!!! Knock at Your Own Risk" has turned out to be a hoax.
In a statement on its Facebook page, the Kansas State Police Department wrote "Upon questioning, the person who reported the incident admitted to creating and posting the note to their own door. The matter will be addressed in accordance with applicable disciplinary procedures."
This makes two such incidents in as many years the school. Last fall, a student scribbled N-word graffiti all over his own car and later claimed (admitted) it was just "a Halloween prank that got out of hand."
The latest incident, as you'd expect, drew immediate denunciations:
it's 2018 and this was posted on my apartment door. this is still happening here at @KState so if isn't as evident as it already was everyone needs to get out and vote I refuse to let this blatant racism stop me from moving onward and upward. pic.twitter.com/X9PK2Eaw2Q

— fiji 🌐🦋 (@WhoIsBrodrick) November 6, 2018
The Kansas State Housing and Dining Services account also tweeted out "K-State HDS does not and will never tolerate racism in its communities. The matter will be investigated."
Well, it was investigated — and it turned out to be bogus.
Last year's hoax had some rather material ramifications … but not for the culprit. The incident led to "stepped up patrols" by campus police along with development of a multicultural center and creation of two university "diversity" positions.
Hoaxer Dauntarius Williams was let off the hook for filing a false police report.
Read more at The Wichita Eagle and The Collegian.
MORE: Kansas St. hate crime hoaxer won't be charged
MORE: Anatomy of a hate-crime hoax at St. Olaf College
IMAGE: Lin Graphics/Shutterstock.com
Like The College Fix on Facebook / Follow us on Twitter