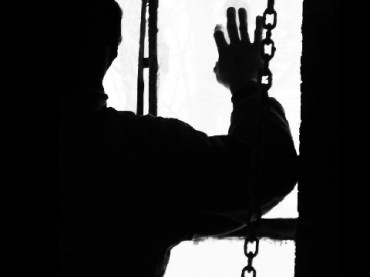 Born in 1983, Simon Bilo experienced a struggle in the 1990s as the economies of the Czech Republic and the Slovak Republic were transitioning from a socialist totalitarian system toward a market economy and democracy.
And now, as a professor of economics at Allegheny College, he teaches others about free economies.
Bilo, from Slovakia, left to get his education in Prague, Czech Republic in the early 2000s, and left Prague in 2008 to get his PhD at George Mason University, which he calls a "life-changing opportunity" for which he will always be grateful.
Each time he moved, Bilo said he was to improve his education and "to ultimately become a better economist."
"The economic and social transformation was for me and my generation a very important experience," Bilo said.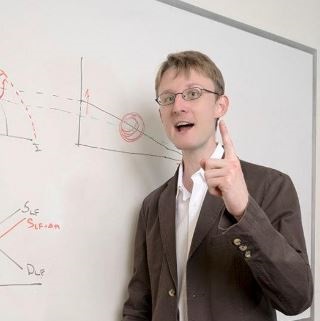 Eastern Europeans, according to Bilo, were experiencing drastic changes to their environment and didn't realize that not only were socialist economies very inefficient compared to capitalist ones, these socialist countries experienced much less political freedom as well.
Economics, Bilo says, answers "at least some" of the gaping questions facing Eastern Europeans at that time. And that's what drew him to the field.
Bilo says economics is an important field for citizens to understand because "it tells us whether certain types of policies are consistent with certain types of policy goals."
"In other words, if politicians say that we need to impose measure A and that we want to reach goal X at the same time, economics can tell us whether the two are compatible with each other," he said.
A good example of this, Bilo says, is the debate over increasing the minimum wage. Those who want to increase the minimum wage also desire low unemployment rates. "Unfortunately, economics tells us that effective minimum wage laws lead to higher unemployment rates."
In this case, the measure and the goal are not consistent with each other, Bilo says.
"Politicians and voters who are ignorant of the relationship between the minimum wage and unemployment can then do a great deal of harm from the perspective of their own policy goals," he said.
But why did communism fail in Eastern Europe?
"To put it simply," Bilo said, "these socialist countries had a very inefficient set of social institutions which impoverished their citizens."
Bilo related the struggle of private ownership in the factors of production.
"Without the ability to keep the benefits of their efforts, people do not have the incentives to be entrepreneurial and to work hard," he said.
The lack of appropriate incentives and the lack of information, Bilo says, "jointly lead to high economic inefficiencies in the socialist countries," and eventually led to the downfall of socialism in Eastern Europe.
Although he does not consider himself to be teaching free-market economics to his students, he said he teaches his students economics without adjectives, which he believes is a "scientific discipline that is trying to explain certain issues in the social world around us."
He discusses with his students how markets work and the reasons why some countries are rich and some are poor.
"My political opinions do not have much to do with the conclusions that economics draws about these issues," he said.
He calls it a "matter of fact" that government intervention stifles economic freedom, and that countries with more economic freedom and less government intervention do better than those with less economic freedom and more government intervention.
He calls free markets, private property rights, and the price system "the backbone of our civilization," saying it's difficult to make an argument to the contrary.
"The incredible success of the United States and the failure of the socialist countries are great illustrations of this issue," he said.
He points out these facts to his students, in hopes of raising awareness and making his students responsible citizens.
"Whether you call this 'free-market economics' or not, I have never experienced any ridicule [from professors or students] for teaching it."
College Fix contributor Andrew Desiderio is a student at The George Washington University.
Like The College Fix on Facebook / Follow us on Twitter
IMAGE: Main – Hammonton Photography/Flickr (Inside, Simon Bilo)