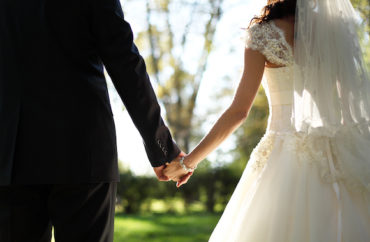 "College, it turns out, is a great place to get married," wrote Institute for Family Studies researcher Charles Fain Lehman, who recently published an analysis exploring marriage rates among graduates of different colleges.
Researchers know that there is a high correlation between spouses' degree of educational attainment, the April 25 article stated.
But do some colleges produce more married men and women, even if they don't marry their classmates?
To answer that question, Lehman used data produced by Opportunity Insights, a Harvard-based research group that obtained information on nearly every tax filer born between 1980 and 1982, including the college many of them attended (nearly 2,200 schools) and whether they were married as of 2014.
Lehman uses the term "married share" to refer to the percentage of the school's graduates that were married to anyone as of 2014.
The top 25 schools with the highest "married share" were overwhelmingly religiously affiliated.
A full 94.2 percent of graduates of United Talmudical Seminary in New York, of those born 1980-82, were married as of 2014. Most of the other institutions that top the list are other Jewish schools; conservative Christian institutions, such as the Moody Bible Institute (79.6 percent married); and Brigham Young University, Idaho (84.7 percent).
In charting the "married share" of 50 "elite" schools, Lehman found that the number one ranking school was the University of Notre Dame, a Catholic institution. More than 67 percent of its graduates born 1980-82 were married as of 2014.
Other schools with high "married shares" include University of Virginia (62.72 percent), Middlebury College (60.02 percent), Princeton (59.5 percent), Georgetown (55.85 percent), and Yale (55.14 percent). Thirty-seven of the "elite" schools beat out Harvard, which has a "married share" of 53.32 percent.
This data adds to the social science evidence associating college with likelihood of marriage.
Nearly two-thirds of college graduates were married in 2015, compared to about half of those who had not gone beyond high school, according to a 2019 article in America.
Women prefer partners with advanced education. Even more, an article published by the Pew Research Center in 2015 stated that researchers estimate that 78 percent of college-educated women who married for the first time between 2006 and 2010 could expect their marriage to last at least 20 years; among women with a high school education or less, the percentage is just 40 percent.
While your higher education choices won't guarantee marriage, it's probably a safe bet that some college improves your chances. If you graduate from Yeshiva University, a Bible college or Notre Dame, your odds are even higher.
When it comes to making men and women marriageable, higher education and religious affiliation seems like a winning combination.
MORE: Are you a lovesick college student? 'Michigan Marriage Pact' has an algorithm
IMAGE: Ivan Galashchuk / Shutterstock.com
Like The College Fix on Facebook / Follow us on Twitter