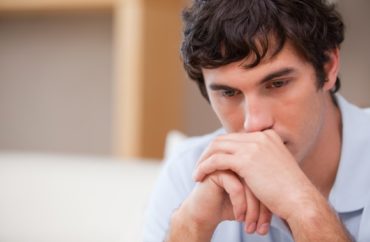 Diversity, equity and inclusion has become a primary concern at most contemporary institutions of higher education.
Efforts to improve racial and ethnic diversity on campus have been in process for decades, but diversity, equity and inclusion programming exploded following the summer of 2020.
On its face, the ideal of proportionate representation among all groups seems admirable. But there is one flagging group that diversity plans do not prioritize: young men, who have been outpaced by their female peers at an accelerating rate for several decades.
Just as universities value and encourage racial and ethnic representation at their colleges in proportion to the surrounding population, they should encourage similarly balanced gender enrollment — and that means that, ideally, approximately 50 percent of college students would be male.
Male enrollment and achievement in college is falling fast. Men in higher education "trail female college students by record levels," reported The Wall Street Journal. 
"At the close of the 2020-21 academic year, women made up 59.5 percent of college students, an all-time high, and men 40.5 percent, according to enrollment data from the National Student Clearinghouse," the Journal reported.
The gender enrollment disparity during COVID lockdowns was likely connected to the difficulty of remotely teaching trade courses, which are more popular with men. However, this trend has gone on for decades.
The gap, "which holds at both two- and four-year colleges, has been slowly widening for 40 years," the Journal reported. "The college gender gap cuts across race, geography and economic background."
In a Feb. 8 op-ed in the Washington Post, Forward Party founder Andrew Yang offered related statistics in his piece headlined "The data are clear: the boys are not all right."
Community college enrollment declined by more than twice as much for males as for females during 2020. Median wages for men have declined since 1990, and approximately one-third of men are unemployed or out of the workforce.
Post-secondary education improves both income and employment prospects on average and "boosts mobility particularly for those in the bottom of the income distribution," according to a report by the Pew Charitable Trust.
Yang called male achievement decline "one of the biggest problems facing America" – and that's true not only for the men themselves, but for the rest of us.
Male educational decline is linked to a rise in unemployment, as more and more jobs require a post-secondary certificate or degree. Education also makes men less likely to commit crimes, wrote economists in an article for The Centre for Economic Policy Research. Less-educated men are less likely to marry, as women prefer partners whose income and education level match or exceed their own.
Still, universities and colleges are reluctant to make male enrollment a priority.
"Some schools are quietly trying programs to enroll more men, but there is scant campus support for spending resources to boost male attendance and retention," the Journal reported.
However, Jennifer Delahunty, a college enrollment consultant, told the newspaper that "there is a thumb on the scale for boys" at some four-year schools and that the preference has become "higher education's dirty little secret" – "practiced but not publicly acknowledged. by many private universities where the gender balance has gone off-kilter."
But Jerlando Jackson, a department chair at the University of Wisconsin's School of Education, told the Journal that "few campuses have been willing to spend limited funds on male underachievement that would also benefit white men, risking criticism for assisting those who have historically held the biggest educational advantages."
Yang suggested viable political reforms for encouraging male achievement on campus and elsewhere, such as allocating more federal funding to vocational education and apprenticeship programs, which would disproportionately benefit males.
However, as Yang notes correctly, cultural change is also crucial. While badly formed masculinity can be toxic, we must resist condemning men as a class. Forming good men is both possible and necessary. Higher education should be a place where boys grow up.
MORE: COVID-19 gender gap: Female enrollment rises at four-year public colleges, male enrollment drops
IMAGE: ESB Professional / Shutterstock
Like The College Fix on Facebook / Follow us on Twitter