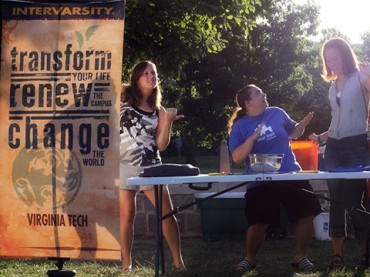 Religious groups that operate on college campuses sometimes find themselves under fire for requiring their student leaders to follow certain faith-based rules, or express faith at all.
InterVarsity Christian Fellowship has run into this challenge throughout California and in some other states.
The group got validated by the 6th U.S. Circuit Court of Appeals for a related right on Thursday – the right to require its own employees to follow faith-based rules.
The appeals court ruled that an InterVarsity employee who was let go because her marriage fell apart can't sue the organization under employment discrimination laws, because it's protected by the First Amendment's "ministerial exception" as most recently defined by the Supreme Court in 2012.
Though it's an equal opportunity employer, InterVarsity requires employees annually to agree with its "purpose statement and doctrinal basis," one of which concerns marriage.
The court said that though InterVarsity isn't a denomination, it's a "religiously affiliated entity" that actively ministers in a Christian light. Because the employee has a "formal title" – spiritual director – and "religious function," her job falls under the ministerial exception.
Though the employee claims that InterVarsity "waived" its right to use the exception – apparently because it didn't dismiss men in ministry who got divorced – the court said the Supreme Court spoke clearly in 2012 in saying that religious organizations simply can't waive their ministerial exception rights.
The Alliance Defending Freedom, which filed a brief in favor of InterVarsity, applauded the decision, specifically its finding that the First Amendment's religion clauses are a "structural limitation imposed on the government … that can never be waived."
Like The College Fix on Facebook / Follow us on Twitter
IMAGE: Jeff Stanford/Flickr
Like The College Fix on Facebook / Follow us on Twitter