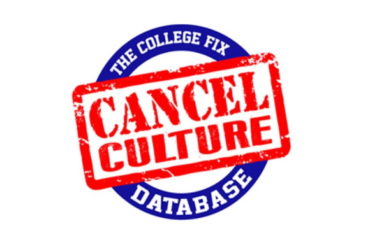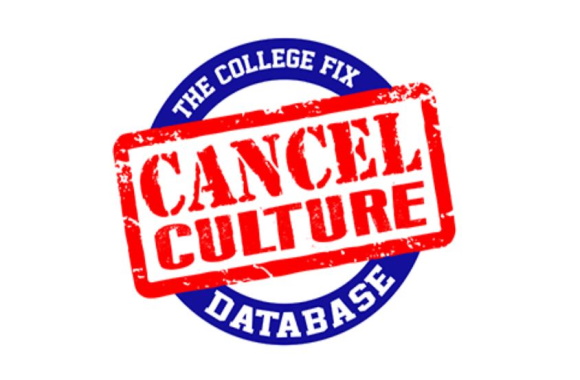 The University of Dallas recently ordered one of its professors to remove the term "China virus" from his syllabus. Muhlenberg College in Pennsylvania deleted 11-year-old photos of its production of the operetta "The Mikado" from its website and apologized for staging it. The University of Texas at San Antonio banned its "come and take it" flag and motto from football games over racism concerns.
Each of these acts of censorship have occurred since the start of the new school year. They provide further proof that cancel culture remains alive and well on our campuses.
As editor of The College Fix for the last nine years, I've devoted my journalism to covering these incidents. I work with student reporters who gather facts and tell stories about abuses against free speech as well as religious and academic freedom.
At some point, I lost count of how many incidents we've documented. Earlier this year, however, we began to compile them systematically — and today The College Fix releases the Campus Cancel Culture Database.
The detailed repository of information lists more than 650 successful cancelations. They include everything from statues hauled off campuses to renamed buildings to memory-holed mascots. The database also cites more than 750 attempted cancelations.
We define cancel culture as any effort by people or groups to identify someone or something as offensive or unacceptable and seek in some way to censor or punish the transgressor or item.
It includes professors who have been suspended or lost their jobs for saying or researching something unpopular, student groups attacked or barred for their conservative, pro-life or libertarian views, and guest speakers shouted down or disinvited.
Wisconsin Lutheran College, for example, disinvited then-Vice President Mike Pence as its commencement speaker last August in the wake of racial unrest. In May, the student government at Point Loma Nazarene University in San Diego denied their peers the right to officially form a Turning Point USA conservative club on campus.
Only about eight percent of the 1,400 items in the database involve matters connected to the Confederacy. More often figures such as Columbus or the Founding Fathers or professors who utter insufficiently woke opinions are the targets.
A handful of cases involve conservative efforts to cancel — some concerned Catholics who protested the prospect of President Joe Biden giving the commencement address at the University of Notre Dame celebrated in May his decision to skip it — but these are rare.
We believe in the value of documenting these cases so that they're not forgotten. The alternative, as George Orwell put it, is to allow nothing to exist "except an endless present in which the Party is always right."
This problem may grow worse before it gets better. A new poll shows that nearly two-thirds of college students think that shouting down a speaker with whom they disagree is acceptable. Another 23 percent believe that violence is an acceptable way to protest a speech. The survey, sponsored by the Foundation for Individual Rights in Education and RealClearEducation, included responses from 37,000 students at 159 top-ranked schools.
Whatever happens next, we'll continue to track the problem with the Campus Cancel Culture Database.
Click here to explore the database.
Like The College Fix on Facebook / Follow us on Twitter