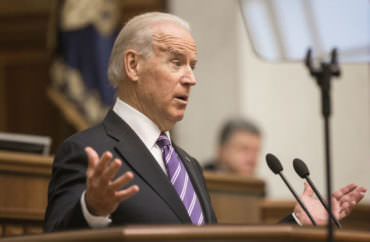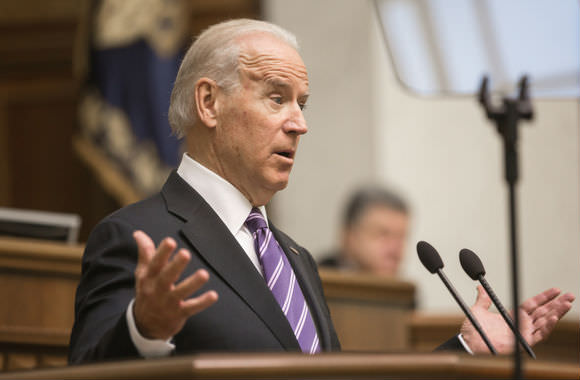 Operatives from Democratic presidential candidate Joe Biden's campaign sifted through his "secretive" Senate records at the University of Delaware "on at least one occasion," according to new report.
Biden donated "1,875 boxes of documents and 415 gigabytes of electronic records" to UD in 2011 with the premise they would be released two years after his exit from public life. That would have been January of last year.
However, UD has refused to release any of the material as, according to university spokesperson Andrea Boyle Tippett, it "is still being processed, with many items yet to be catalogued."
Fox News reports Tippett said Biden campaign personnel "rifled through" the Senate files on "at least one occasion" after the former veep announced his candidacy in April 2019. She added no one has visited since the closure of UD's Morris Library in mid-March.
This information comes as Biden faces allegations of sexual harassment by former associate Tara Reade. (Reade clarified to NBC News that her complaint is sexual harassment, not assault.)
According to Fox, the University of Delaware charter states its Board of Trustees has "entire control and management of the affairs of the university," and that no university bylaws "shall diminish or reduce the Board's plenary authority over all matters related to the control and management of the affairs of the University."
The current chairman of the UD Board of Trustees is John Cochran, a "longtime Biden donor" and former CEO of credit card giant MBNA (now Bank of America/FIA Card Services). The report notes Cochran purchased Biden's home in 1996 for "top dollar" despite it needing extensive repairs.
Further, at least seven other members of the University of Delaware's board of trustees have donated to Biden's political campaigns — including a former Biden senior counsel from the Senate, as well as the state's governor and other senior officials.

Terri Kelly, the former president and CEO Of W.L. Gore & Associates, has served on the university's board of trustees since 2014 — and donated the maximum legal amount to Biden in 2019.

Carol Ammon, who has been on the board since 2013, has given more than $10,000 to Biden's campaign and affiliated PACs, federal election records show.

John Paradee, a lawyer, joined the board in 2018. He has also donated heavily to Biden.

John Carney, the state's governor and another board member, has also donated more than $1,000 to Biden.

Claire DeMatteis served as counsel to Biden. Since 2001, she has given over $16,000 to Democratic PACs, including Biden's, called Unite Our States.

Chai Gadde, a CEO, has donated thousands to Biden.

William Lafferty, a partner at a Delaware law firm who serves on the board as well, has also given more than $2,500 Biden's campaign.
In a Friday interview with MSNBC, Biden "unequivocally" denied Reade's allegations but stopped short of agreeing to open up his U. Delaware records: There are "no relevant personnel documents there," he said.
Read the Fox News and MSNBC articles.
MORE: U. Delaware dodges questions related to Biden Senate records
MORE: Biden will have a hard time on college campuses in November
IMAGE: Drop of Light / Shutterstock.com
Like The College Fix on Facebook / Follow us on Twitter