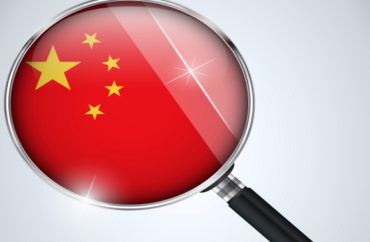 Columbia University neglected to disclose over $1 million in funding from the Chinese government used to run its Confucius Institute, according to a report by the Washington Free Beacon.
The site notes a portion of the $1 million allowed Columbia to hire Prof. Wei Dedong, an adviser to the Chinese regime's propaganda department, to run its Confucius Institute. Columbia is the only Ivy League university to host such an institute on campus.
This year, universities across America have been closing Confucius Institutes, as academics and lawmakers across the political spectrum sounded the alarm about their potential to spread propaganda and stifle the academic freedom of faculty.
"Government scrutiny has convinced dozens of schools to drop Confucius Institute partnerships, making Columbia University one of the last remaining high-profile universities with a Confucius Institute program," writes the Free Beacon.
In one report, the U.S. Permanent Subcommittee on Investigations found that nearly 70 percent of schools that operated a Confucius Institute "never reported those donations to the Department of Education" as required by law.
"The university's disclosure of funding from foreign sources fully complies with federal requirements for reporting donations," a spokesperson for Columbia University told The College Fix via email.
Last March, U.S. Sen. Chuck Grassley (R-Iowa) issued a letter to universities warning that Confucius Institutes were "fronts for Chinese propaganda."
"U.S. Government agencies, including within the Intelligence Community, assert that the Communist Chinese Government uses Confucius Institutes embedded in our academic institutions as a propaganda tool within the United States," Grassley wrote in a letter sent to schools with active Confucius Institutes.
This summer, the Senate passed a bill granting American universities more control over Confucius Institutes.
According to a Department of Education database of foreign-based contributions to American universities, Columbia University has accepted $689 million in overseas gifts and grants since 2014. Of this amount, $62 million has been from China and another $64 million has been from Hong Kong.
The Free Beacon credits a "Chinese state media report" with first divulging the $1 million contribution.
MORE: Two in three colleges with Confucius Institutes violated the law by not reporting Chinese funding
IMAGE: Augusto Cabral/Shutterstock
Like The College Fix on Facebook / Follow us on Twitter