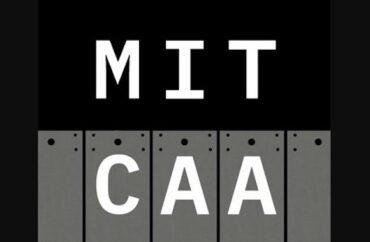 'Public and private warnings … that Jewish students should not enter MIT's main lobby'
A chilling report on X (formerly Twitter) from a professor at the Massachusetts Institute of Technology alleges that Jewish and Israeli students have been prevented from attending classes by pro-Hamas/anti-Israel students.
Retsef Levi shared a letter from the MIT Israel Alliance which called out members of the MIT Coalition Against Apartheid for its intimidation and harassment.
The CAA bills itself as focused on "advancing anti-colonial and anti-apartheid organizing" and the "support the liberation of all peoples, with a focus on the Israeli occupation of Palestine."
The Israel Alliance letter reads "Many Jewish students fear leaving their dorm rooms and have stated that they feel MIT is not safe for Jews. This message is compounded by the public and private warnings of Hillel and many faculty that Jewish students should not enter MIT's main lobby today, November 9th.
"Instead of dispersing the mob or de-escalating the situation by rerouting all students from Lobby 7, Jewish students specifically were warned not to enter MIT's front entrance due to a risk to their physical safety. The onus to protect Jewish students should not be on the students themselves."
The letter goes on to note the CAA violated "recently announced" university guidelines on "illegal and unsafe" protest gatherings.
Four hours after the CAA's "blockade" began MIT warned participants of possible suspensions if they did not disperse. Instead, "the CAA proceeded to invite more students and non-MIT protestors to join them in calling for a violent uprising ('Intifada') and justifying the terror attacks of Hamas on Israeli civilians."
MORE: Pro-Palestinian sit-in at Stanford approaches three-week mark
This is the reality that MIT President wants to hide. A letter from Israeli & Jewish MIT students:

To all students at MIT,

Today, Jewish and Israeli MIT students were physically prevented from attending class by a hostile group of pro-Hamas and anti-Israel MIT students that…

— Retsef Levi (@RetsefL) November 10, 2023
Ultimately, MIT opted to suspend no members of the CAA involved in the blockade. "[University officials] have shown that actions against Jews at MIT do not have consequences," the letter accuses.
In a statement made the day after Hamas initiated hostilities via its attack on Israeli civilians, the CAA said it several other campus groups (including the MIT Black Graduate Student Association and MIT Reading for Revolution) "hold the Israeli regime responsible for all unfolding violence" and "unequivocally denounce the Israeli occupation, its racist apartheid system, and its military rule. "
A follow-up statement on October 30 "condemned the ongoing genocide in the Gaza Strip" and called for MIT to sever its connections with a Lockheed Martin "seed fund" which allows MIT professors to collaborate with their Israeli counterparts.
Signatories to the second statement include the MIT Black Students Union, the MIT Asian American Initiative Executive Board, the MIT Student Worker Alliance, and the Party for Socialism and Liberation.
Late morning on November 10 the CAA complained of "egregious" First Amendment violations by MIT as it "stationed police" to prevent the group from holding a planned "teach-in."
Imagine how colleges wd respond if black students couldn't go to classes because of mobs of white people threatening to murder them.They'd act immediately. It would be all over media.The president would speak out. AOC would take photos of herself weeping.
Remember the silence.

— Ms. Information (@toughdog18) November 10, 2023
MORE: Stony Brook officials promote and join rally for 'end' to 'siege on Gaza'
IMAGE: MIT CAA/X
Like The College Fix on Facebook / Follow us on Twitter