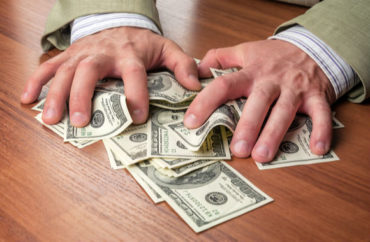 'You should've seen the November after the 2016 election'
Further underscoring the pervasive progressive bias that marks most college campuses, a survey of political donations at Long Beach City College found that nearly 100 percent of those donations have gone to Democratic causes.
The student newspaper Viking News reports that "96.5% of political donors who have listed LBCC as their employer, have donated to Democratic candidates/causes."
Though those donations do not reflect campus-wide participation from faculty or staff, they indicate a sharply homogenous political environment. In 2019 thus far, the paper reports, there have been no contributions from campus donors to any Republican causes. A little over $8,200 this year so far has gone to Democratic campaigns and funds, including Elizabeth Warren's campaign, the Progressive Turnout Project, and Adam Schiff's bid for re-election.
In 2016, only about $539 from campus donors went to Republican campaigns. Professor Nick Carbonaro, one of the few faculty to donate to Republican causes on campus, told Viking News that the figures are "not surprising at all."
"You should've seen the November after the 2016 election, it was like a ghost town here, everybody was depressed, all this stupid stuff," he said.
Data indicate that American higher education's relentless political homogeneity comes with a sharp cost on many campuses. A recent poll commissioned by The College Fix revealed that three-quarters of Republican students have withheld their political beliefs in class due to fears that it would negatively affect their grades.
At Brandeis University, meanwhile, three out of every four conservative students are in the political closet.
MORE: 'I've spent the last four years defending myself,' conservative grad says
IMAGE: Vova Shevchuk / Shutterstock.com
Like The College Fix on Facebook / Follow us on Twitter