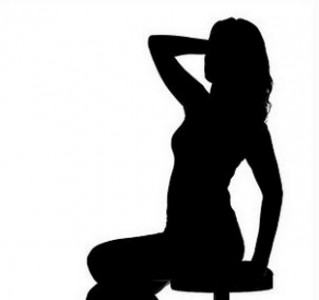 A University of California San Diego visual arts class requires students to perform naked as part of its final exam, a mandate that has one mother of a female student in the class furious, ABC KGTV-News reports.
The class, "Performing for the Self," is made up of a series of "gestures," and the final gesture – called "Erotic Self" – consists of the students and their male professor getting naked in a room lit only by candlelight, ABC News reported – adding that students have to be nude to pass the final.
The professor, Ricardo Dominguez, told the news outlet that the exam is "all very controlled," and added students know what is expected, that if they are uncomfortable with the final "gesture" they should not take the class.
The mother, who asked to remain anonymous, told ABC she is outraged by the assignment. "There is a perversion going on here," she said. "Shame on him and shame on the university."
"It bothers me. I'm not sending her to school for this," added the mother, who sounds like she was holding back tears. "How terrible. This sucks. This is just wrong. And to blanketly say, 'You must be naked in order to pass my class,' it makes me sick to my stomach.'"
But the professor alleges he's taught the class that way for 11 years with no complaints.
After news of this final exam spread, school officials apparently released statements to concerned San Diego residents who emailed the school that walk back the professor's own admission in a telephone interview to the news agency that it's a requirement:
"The options are clarified in the class. Students learn that they can do the gesture in any number of ways without actually having to remove their clothes. There are many ways to perform nudity or nakedness, summoning art history conventions of the nude or laying bare of one's 'traumatic' or most fragile and vulnerable self. One can 'be' nude while being covered."
Breitbart reports that the course is a prerequisite for a verbal performance art class. What's more, the professor is no stranger to controversy.
"Dominguez's biography on the department website lists a series of political efforts, including a government-funded project called the 'Transborder Immigrant Tool,' in which he handed out cell phones to prospective illegal immigrants with instructions about how to cross the U.S.-Mexico border," according to Breitbart."The goal of the project, which was funded by U.S. government grants and UCSD, and which was subsequently investigated by Congress, was to use poetry to 'dissolve' the border."
Like The College Fix on Facebook / Follow us on Twitter
RELATED: College exhibits nude photos of female students, for 'empowerment'
h/t: Inquisitr
IMAGE: Rex Boggs/Flickr
Like The College Fix on Facebook / Follow us on Twitter