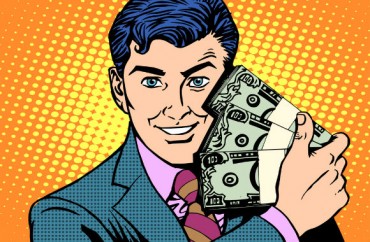 It pays to be in the diversity and inclusion business.
University of Michigan's new "Chief Diversity Officer" will make a whopping $385,000 a year, according to a report written by College Fix alum Derek Draplin in Michigan Capital Confidential.
It's all part of a new $85 million, five-year diversity plan the university is rolling out, CapCon reports, adding:
Robert Sellers' appointment to a new position called "vice provost for equity and inclusion and chief diversity officer" (VPEI-CDO) was approved Oct. 20 by the university's governing board. Sellers previously served as "vice provost for equity and inclusion," and is also listed as a professor of both psychology and education. In 2014-15 Sellers was paid $347,295 in his capacity as vice provost, a position created in 2014.

President Mark Schlissel nominated Sellers for the job several weeks ago. The new full-time administrative position "will serve as a leadership voice on diversity, equity and inclusion for the entire university." … It seeks to "recruit, retain and develop a diverse university community" and "support innovation and inclusive scholarship and teaching" through a number of new and expanded programs.
This report comes on the heels of another Michigan Capitol Confidential report that noted $31 million of the new $85 million in additional spending – on top of the $40 million UMich already spends on diversity – is coming from the general fund, "most of which comes from tuition and fees paid by students and appropriations granted by state lawmakers."
Adding insult to injury? "Earlier this year university officials increased tuition by 3.9 percent for in-state undergraduates at the Ann Arbor campus," CapCon reported.
The Michigan Daily reports that all this spending was "in part a response to student activism, specifically the viral twitter #BBUM movement and student protests started by the University's Black Student Union in November 2013."
Thanks to this new diversity program, all freshman will take part in a "culture training program" that will gauge their "cultural sensitivity levels."
The university also recently announced a new online student portal where individuals can report their preferred gender pronouns so faculty and staff can use these them when addressing each student, CapCon reports.
And last year, dozens of posters plastered across University of Michigan cautioned students not to say things that might hurt others' feelings, part of a "Inclusive Language Campaign" at the state's flagship public university that cost $16,000 to implement.
Like The College Fix on Facebook / Follow us on Twitter
IMAGE: Shutterstock