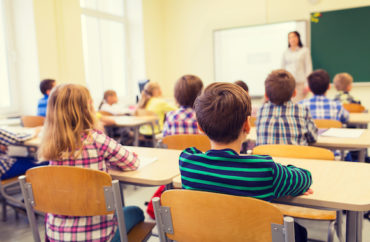 'Make school choice a reality for students across the country'
An 18-month-old Republican-backed bill that aims to help offer American families a choice in where they send their kids to school continues to be a pressing concern — especially in the midst of schools choosing to remain online during the coronavirus, federal lawmakers say.
In February 2019, Texas Senator Ted Cruz introduced the "Education Freedom Scholarships and Opportunity Act," which seeks to give corporations or individuals a tax credit when they donate to nonprofits for the purpose of funding scholarships for private school tuition and fees.
Now more than ever, lawmakers should take up the legislation to help students and families grappling with various school policy changes due to COVID-19, a spokesperson for Cruz's office said in an email to The College Fix.
"With so many Americans out of work and families adjusting to distance learning as a result of the pandemic, Sen. Cruz would like to see his colleagues on the Senate Finance committee hold a hearing to discuss how his federal tax credit bill would provide more opportunities for both K-12 students and blue-collar workers," a spokesperson for Cruz's office said.
"In the meantime, Sen. Cruz will continue working with his colleagues to make school choice a reality for students across the country. Sen. Cruz agrees with President Trump that Congress must act."
In his February 2020 State of the Union address, President Trump called on Congress to pass the bill, which the White House argues would enable approximately one million children to attend a school of their choice.
Lawmakers remain reluctant, however, to speak on the bill's chances for a hearing. It has languished in Congress awaiting a hearing since it was first introduced.
The bill would not "create a new federal education program but instead will allow states to decide whether to participate and how to select eligible students, education providers, and allowable education expenses," according to the Education Department.
The bill encourages workplace training education, prohibits federal control of education, and helps the country's most vulnerable students, according to its backers.
"As school districts and families make decisions about the continuity of education in the fall and beyond, this legislation would help both private and public school families gain the financial resources to adapt to the ever-changing circumstances due to COVID-19," Bill Jaffee, press secretary for Sen. Pat Toomey, told The College Fix. "This legislation is not limited to private school scholarships, but also could help public school students get funds for at-home education technology, supplementary curriculum, and more."
Original cosponsors of the bill also include Arkansas Senator Tom Cotton, Iowa Senator Joni Ernst, and South Carolina Senator Tim Scott. Alabama Congressman Bradley Byrne filed complementary legislation in the U.S. House of Representatives.
What makes this bill unique is that it expands education beyond K-12 and higher education, covering scholarships for students interested in apprenticeships, certifications and technical education for postsecondary students.
MORE: Trump, DeVos seek to scale back feds' control of schools
IMAGE: Syda Productions / Shutterstock
Like The College Fix on Facebook / Follow us on Twitter