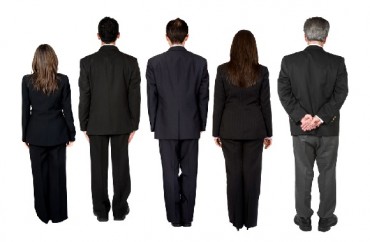 'enacting reform tied to coronavirus relief is the most practical way toward achieving the ultimate goal of structural reform of higher education'
Colleges and universities should be required to cut administrative bloat by 50 percent or more before they are entitled to receive any more bailout money from the feds, argues a right-leaning group of scholars.
That's one of several suggestions spelled out by the National Association of Scholars — a nonprofit working to reform higher education — in its newly released Critical Care report.
The CARES Act set aside nearly $13 billion in emergency funds for U.S. colleges and universities amid the coronavirus pandemic. But the association predicts the initial stimulus money is not enough for most schools to recover and that one out of 10 colleges may declare bankruptcy by the time this crisis has passed.
"Colleges and universities need to make significant administrative cuts if they wish to receive another cent of aid," the group stated in a news release. "… Hiring freezes won't be enough when bloated administrative offices—diversity & inclusion, multicultural affairs, sustainability, Title IX, etc.—continue to guzzle through students' debt-laden and hard-earned tuition. Accountability is key, and it starts with conditions on bailout funds."
Now is the time to demand higher education reform when colleges and universities are cash-strapped and possibly desperate to stay afloat, the association argues.
"America's leaders have the chance to make our colleges and universities truly great—the pride of America. We urge them to seize that opportunity," the group states.
Before any more bailout money, colleges and universities "must significantly reform their unsustainable finances, above all by immediately reducing administrative overhead by 50 percent or more," the group recommends.
According to Critical Care, if campus leaders choose not to follow these recommendations, "They will be free to teach students to hate America and free to admit and provide financial aid to illegal aliens. They will be free to mold students into social justice activists instead of educating them to become self-reliant, well-educated contributors to a free society. In short, colleges and universities will be free to abuse the freedoms that a free society provides. But the American taxpayer is also free to say, 'Not on my dime.'"
NAS President Peter Wood told The College Fix in an interview that "We weren't going to come up with recommendations that were going to make things any harder for students than they already are," he said.
"We were looking for ways to leverage the clout of the government, to put pressure on colleges to hold down their tuitions, to help students who are in debt already and are having difficulty paying their loans, to put pressure on universities who admit students they know full well are not going to succeed in a four year program, but are happy to put them in a position of paying tuition for a couple of semesters," he said. "The pain of this set of corrections that we face should fall on institutions, not students."
Other recommendations included in the report aim to help "support American principles" on campus, Wood said.
"Among the American principles here are free speech, our ability to go on a college campus and debate the important issues with the ability to express our opinions, whatever they may be," he said.
Besides supporting American principles on campus, according to Wood, the association designed its recommendations in Critical Care with "the American national interest" in mind.
"Our founders thought that higher education was crucial to developing an educated citizenry, people who understood the virtues and sought to teach those to each generation. Within the last 50 years, our colleges have turned away from that fundamental purpose," he said. "… They have a view of the world that is antagonistic to the American state."
The report acknowledges that the road to recovery and reform for higher education after COVID-19 won't be easy.
"Attaching conditions to a bailout fund is only a partial solution," the report states, but adds "enacting reform tied to coronavirus relief is the most practical way toward achieving the ultimate goal of structural reform of higher education."
MORE: Top 25 universities by endowment got $800 million in coronavirus money
IMAGE: Shutterstock
Like The College Fix on Facebook / Follow us on Twitter