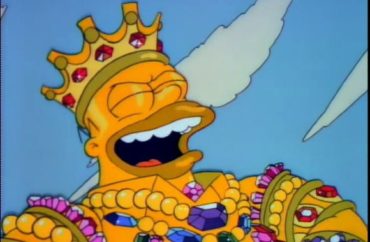 And the Big 10 is making out like bandits
You need money to make money, the saying goes. And the richest universities made a whole lot of money when it came time for coronavirus relief from Congress.
The 25 universities with the largest endowments were "allocated" more than $800 million in the $2.2 trillion CARES Act, according to an analysis by open government watchdog OpenTheBooks.com.
CEO Adam Andrzejewski wrote in a Forbes column Tuesday that the group "scoured the backend" of the Department of Education's website to find the "full database" of 5,137 colleges and universities that received $12.5 billion from the CARES Act.
The top 25 by endowment collectively hold $350 billion, according to Andrzejewski. He made clear that not all of them are accepting the money, such as the University of Notre Dame and Harvard, while others continue to waffle on whether to take the free money.
MIT, for example, told the OpenTheBooks.com that it was "determining how best to proceed" with the $5 million allocated to the $13.2 billion endowment private university. Penn State, by contrast, enthusiastically welcomed the $55 million on top of its $3.6 billion endowment.
Large university systems are getting a windfall: $260 million for the University of California, with an $8.3 billion endowment; $173 million for the University of Texas, $24.2 billion; $82.2 million for Texas A&M, $10.5 billion.
Among athletic conferences, the Big 10 is making out like bandits, according to the analysis, with $393 billion spread among its 14 member schools. OpenTheBooks shined a harsh spotlight on one in particular:
Indiana University (Big 10) has an endowment of $2.4 billion, yet they will receive $24.6 million in bailout monies. Recently, a student journalist failed to convince the university to use their endowment to mitigate student tuition. However, we found the president of the school made $3.5 million (2017-2019) and the IU Foundation employed his wife ($303,641) and daughter ($58,271).

Responding to our request for comment, IU decided to take the bailout and claims their billion dollar endowment can't help out in the crisis because donors earmarked their gifts for other purposes.
To learn more about the analysis, including how much money the 10 worst schools by graduation rate received, read the column.
MORE: Bill would force big-endowment colleges to spend own funds before COVID aid
IMAGE: Frinkiac.com
Like The College Fix on Facebook / Follow us on Twitter