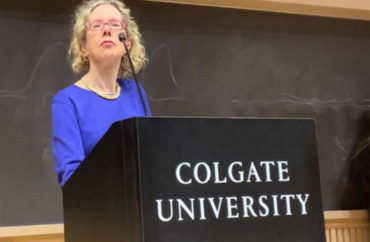 Earlier this week, researchers who authored a much-cited paper on police shootings and race asked for the paper to be retracted, arguing the paper's findings had been misinterpreted. On Wednesday, the authors amended their retraction, saying that the retraction itself had been misinterpreted.
The study, led by psychologists Joseph Cesario of Michigan State and David Johnson of the University of Maryland, effectively found that race had little to do with police shootings in 2015. The paper, titled "Officer characteristics and racial disparities in fatal officer-involved shootings," found "no evidence of anti-Black or anti-Hispanic disparities across shootings, and White officers are not more likely to shoot minority civilians than non-White officers."
In the wake of the death of African American man George Floyd at the hands of Minneapolis police, the study's results gained more visibility, most notably in a pair of articles written by Heather Mac Donald of the Manhattan Institute. Mac Donald agreed with the paper's conclusions, writing that the findings "accord with decades of research showing that civilian behavior is the greatest influence on police behavior."
In the retraction, the authors said that they were "careless when describing the inferences that could be made from our data," which led to "misuse of our article" by Mac Donald.
But on Wednesday, amid charges they had caved to political pressure, the authors had eliminated Mac Donald completely from their retraction:
The [first statement] was an earlier version and we slightly amended it because people were incorrectly concluding that we retracted due to either political pressure or the political views of those citing the paper. Neither is correct and so this version makes the reason more clear.
On Thursday, writing in the Wall Street Journal (subscription required), Mac Donald fired back:
The authors don't say how I misused their work. Instead, they attribute to me a position I have never taken: that the "probability of being shot by police did not differ between Black and White Americans." To the contrary, I have, like them, stressed that racial disparities in policing reflect differences in violent crime rates. The only thing wrong with their article, and my citation of it, is that its conclusion is unacceptable in our current political climate.
Read the full column here.
MORE: Conservative author cites research on police shootings and race. Researchers ask for its retraction in response.
IMAGE: YouTube screen shot
Like The College Fix on Facebook / Follow us on Twitter