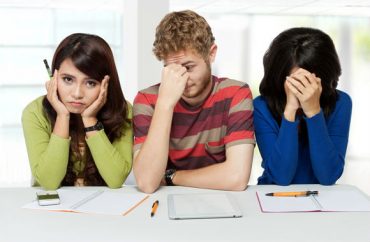 Intellectual diversity group forms to fight alleged liberal bias in Rhodes Scholars program
A group consisting of nearly two dozen former and current Rhodes Scholars has formed to counter what it contends is a strong liberal bent in how the prestigious scholarship program operates.
Since its founding last year, the Rhodes Scholars for Intellectual Diversity has been at odds with the Rhodes Trust, which is responsible for managing the scholarship program.
The intellectual diversity group has been denied space on the scholarship's website. What's more, its spokesman Dan Lubrich told The College Fix he believes he was personally banned from the scholarship's discussion boards because of the right-of-center political opinions he's shared.
"Continuing a long process of politicization and left-shift of the Trust and scholar selections, this past year has shown that this dynamic has entered its next logical stage: outright censorship and exclusion of contrarian views and those expressing them," Lubrich, a 2002 Rhodes Scholars, wrote in a Nov. 28 letter addressed to the Rhodes trustees.
Lubrich told The Fix that the intellectual diversity group includes about 20 members and originated "because there was nothing balancing the constant leftist propaganda and harassment" of the Rhodes Scholars program.
Being named a Rhodes Scholars is considered one of the most respected academic honors internationally. Scholarships are awarded to 32 U.S. students annually and provides them the opportunity to study at the famed University of Oxford.
A College Fix survey completed this month of the 2017 and 2018 scholars' LinkedIn profiles found that, of the 64 awardees, about a dozen scholars have interned or worked with Democratic politicians or groups. Just three scholars had experience working for Republican politicians or groups, the survey found.
Moreover, after the 2018 U.S. Rhodes Scholars were announced last month, The Daily Caller reported about half of the awardees have been involved in liberal activism.
Lubrich said he noticed bias while he was a scholar more than a decade ago, but added it seems the liberal tilt has swayed further left in recent years.
"The discussion culture inside the Rhodes Trust was already pretty bad when I was there 2002 to 2005," he said. "It has gotten worse and is now at a point where any voicing of right of center views immediately leads to accusations of racism, white supremacy, being stupid, and so on."
Lubrich and two other former scholars laid some of their concerns in a February open letter sent to the scholarship's trustees and the warden of the Rhodes House. The letter alleged the scholarship's publications lean to the left and questioned whether conservatives were being left out of the scholarship's selection process.
Another grievance listed was what the signatories described as an "intellectual monoculture" among Rhodes Scholars, which the signatories said can be seen on the scholarship's message boards.
"Expressing certain views on the Rhodes Forum or Email list typically provokes some members of our community to levy personal insults such as 'racist', 'rapist', 'bigot', 'fascist', etc, usually in a many vs one scenario aimed at shutting down opposing views," the letter stated.
In a response letter, Rhodes House Warden Charles Conn said the "claim that the Rhodes Trust promotes a particular ideology is perplexing and simply wrong." He noted that scholars come from dozens of countries and participate in retreats on leadership and service.
"In these retreats we work to have each Scholar find their own authentic and independent moral perspective, explicitly challenging all orthodoxies, left, right, and the rest," Conn wrote.
The rift between the Rhodes Trust and Rhodes Scholars for Intellectual Diversity extends past the exchange of letters. The pro-intellectual diversity group says it's been denied a listing on the scholarship's website.
A spokeswoman with the Rhodes Trust said Rhodes Scholars for Intellectual Diversity "is not listed on the website as that listing is only for groups set up by current Scholars in residence in Oxford."
But Lubrich said the group includes current scholars. Additionally, Lubrich said that discussion threads containing "non-left political views" were shut down earlier this year and that he was recently banned from the discussion forum and the entire Rhodes network.
"Ostensibly this was because of alleged and unspecified 'personal abuse.' In reality it seems the ban was imposed because of politics and that it is meant to intimidate and exclude, just as new scholars arrive in Oxford," Lubrich said in the Nov. 28 letter to trustees.
Babette Tegldal, the Rhodes Trust's spokeswoman, said the claim of a liberal bias in the Rhodes Scholars selection process is "simply not true."
Lubrich scoffs at that denial.
"It is common knowledge that Rhodes pretty much does not select conservatives so if you want to try to get in, you have to hide your true views," he told The Fix.
The Rhodes Scholar program is not the only prestigious scholarship facing scrutiny over allegations of left leaning bias.
Earlier this year, The College Fix reported that Democrat and liberal students had been overwhelmingly awarded the prestigious, $30,000 federal Truman scholarship. Eight former Truman Scholars were named 2018 Rhodes Scholars.
MORE: Feds give $30K scholarship mostly to students who support Democrats
IMAGE: Odua Images/Shutterstock
Like The College Fix on Facebook / Follow us on Twitter