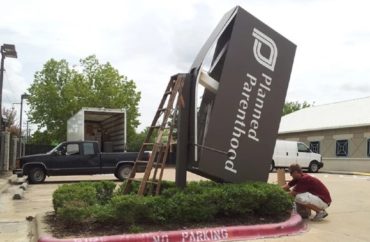 'If Roe v Wade is overturned, 21 states are certain to ban abortion and five states are likely to ban abortion.'
Nearly half of all abortionist training programs would be eliminated if Roe v. Wade is reversed according to advocates for the killing of innocent preborn babies.
"A substantial proportion (43.9%) of all ob/gyn residents currently train in states likely or certain to ban abortions, and 128 out of 286 (44.8%) of ob/gyn residency programs are located in those states," MedPage Today reported, based on an April 27 paper in Obstetrics and Gynecology.
The study is behind a paywall but MedPage reviewed and summarized the contents.
The available abstract worked on the assumption that "if Roe v Wade is overturned, 21 states are certain to ban abortion and five states are likely to ban abortion."
However, it gets better. The number of medical professionals who would no longer be trained in heart attack abortions (the injection of chemicals into a baby's heart to cause cardiac arrest), dilation and evacuation abortion (ripping a preborn baby literally limb from limb) or aspiration abortions (using a vacuum to suck the baby out from the mother's womb) could go down even further.
The study's researchers, according to MedPage Today, wrote that the 44 percent drop did not account for specialties such as family medicine that may also include abortion training, so even more programs could shutter.
UCLA Professor Kavita Vinekar, one of the study's authors, fretted at the possibility that students won't learn how to kill babies in the womb. "I fear that those who do not have exposure to abortion training in residency may be less equipped to provide comprehensive reproductive care in their careers, even if they go on to practice in a state where abortion remains legal," she said.
Why is that? Reproductive care, properly understood, is assisting women with their fertility and pregnancies.
Vinekar claimed in her quotes to MedPage that a loss of abortion education could "negatively impact residents' skill sets in emergent uterine evacuation, office procedures, miscarriage management, patient-centered counseling, and trauma-informed care."
Why can't a medical student learn about "patient-centered counseling" without learning about abortions?
Students who have moral objections to destroying human life in the womb are already allowed to opt-out of abortion education but still can get licensed as OB/GYNs. Why can't a medical school program be designed to help med students learn about post-miscarriage care?
There are sadly miscarriages every day, and it's unreasonable to believe that an OB/GYN resident in a normal four-year residency would never have the opportunity to learn about their management.
The argument from Vinekar and her colleagues is par for the course for the pro-abortion movement, which seeks to place the killing of preborn babies in a broader context of "reproductive healthcare."
But the destruction of human life and assistance to women that want to have a baby are diametrically opposed. As opportunities to learn about abortion decrease, many medical students will hopefully be led to realize this difference.
MORE: Med student has 'moral, righteous drive' to train people to kill babies
IMAGE: 40 Days for Life
Like The College Fix on Facebook / Follow us on Twitter