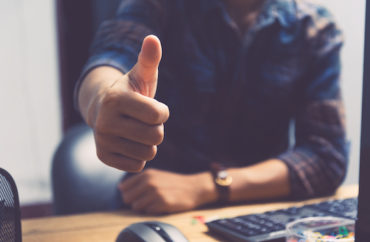 Governors are inflicting economic ruin by only listening to doomsayers
The only news you have likely heard about the coronavirus is the bad stuff: It's a once-in-a-century pandemic, it's going to kill literally millions of Americans, it's got an astronomical fatality rate, the only way to stop it is to lock down all of society, bring most economic activity to a standstill, and continue on that path for months on end.
Guess what? Not all of the experts are saying that. A growing number of professors and academics are sharply criticizing the extreme, economically ruinous lockdown approach that many American politicians have undertaken. Here, just a few of them covered by The College Fix over the last few weeks:
– A CDC adviser argues that the assumed coronavirus fatality rate "is obviously a significant overestimation of the actual fatality rate," and that it may be only as little as twice as deadly as the seasonal influenza.
– Two Stanford medical professors write that the infection rate of the disease is "orders of magnitude lower" than what is popularly estimated, which translates to a much lower fatality rate.
– A Stanford epidemiologist argues that we're using shoddy, incomplete data to justify the effective shutting-down of American life.
– A Yale preventative medicine specialist writes that as many as 99 percent of coronavirus cases may be mild and "do not require specific medical treatment."
– A Virginia Commonwealth University professor posits that the draconian, open-ended lockdown policies currently in place should be replaced with a targeted mitigation strategy.
These academics are worth listening to just as much as the ones who predict a civilization-ending epidemic. The experts who are driving the nationwide panic right now are doing so on the bases of little compelling data and much fear. We must consider the possibly that they are getting much of this wrong, to disastrous effect.
MORE: Public health profs warn that crackdown could be more harmful than virus itself
IMAGE: areebarbar / Shutterstock.com
Like The College Fix on Facebook / Follow us on Twitter