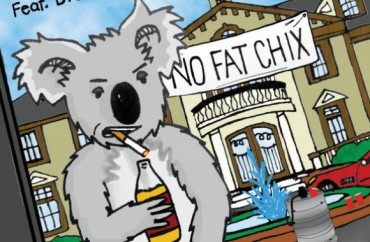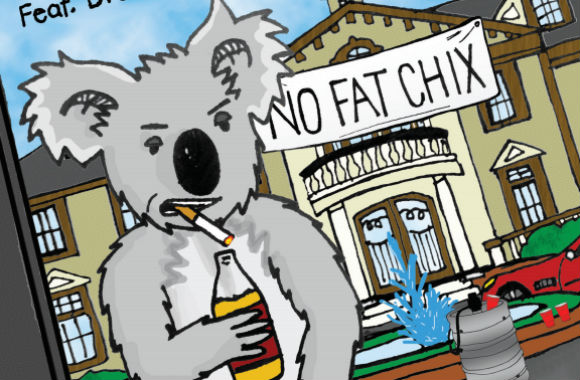 Can't be legal in a 'limited public forum' and illegal elsewhere
A federal judge needs to brush up on his Supreme Court precedent.
In ruling against a satirical student newspaper that sued the University of California-San Diego after it was defunded for mocking safe spaces, Judge Jeffrey Miller appeared to validate Jim Crow-era discrimination, argues Adam Goldstein of the Foundation for Individual Rights in Education.
The Tuesday ruling against The Koala, a sort of proto-Milo Yiannopoulos that has been targeted with numerous defunding attempts over the years, could "gut civil rights law for speakers well beyond campus publications" if upheld by the 9th U.S. Circuit Court of Appeals, says Goldstein, a longtime lawyer for the Student Press Law Center until December.
A week before the ruling, The Koala released its latest issue, fully funded with private donations (and continuing its longtime antagonism toward Chancellor Pradeep "Balls Deep" Khosla). It posted on Facebook the day of the ruling but has yet to acknowledge it.
MORE: Satirical campus paper that offends people loses court battle
It even cosponsored Yiannopoulos's appearance on campus last summer.
Judge Miller showed last fall that he thought little of First Amendment protections for student media, which in this case are funded by mandatory student activity fees.
He ruled against The Koala's motion for a preliminary injunction in part because the "motivation" of government actors (the student senate defunded all print media to cut off The Koala) is not "determinative" of whether their behavior is lawful.
Axing all print is not 'content-neutral'
As Goldstein explains, Miller ignored 17-year-old Supreme Court precedent that found "student activity fees create a limited public forum" in which "speakers of a certain class (students) are free to spend the money to support activities of a certain type (in this case, publications)."
Contrary to Miller's "astonishing" view, Goldstein says, such fees are not "treasury funds," as made clear by the 2000 Southworth decision that distinguished activity fees from tuition, which is one line of treasury funds. (The 11th Amendment bars citizens from suing a state in federal court – in other words, seeking to "tap" the treasury directly.)
MORE: University sued for defunding student paper that mocked 'safe spaces'
The judge also claimed the student government's defunding of print media was "content-neutral," in spite of the fact that the Supreme Court has said "the government cannot single out a medium of speech for greater scrutiny on the basis of its intrinsic nature," Goldstein says.
But the worst part, he argues, was Miller's low view of government motivation in axing a public forum:
[C]ourts routinely consider the government's motive (and impact) in undertaking an action that, on its face, might seem innocent. For example, laws of the Jim Crow-era South were often facially content-neutral, but were targeted to disadvantage and harm a specific class. Under the rationale in this opinion, a court should not question why, for example, a Southern state would impose a literacy test on voters, even though the explicit discussion leading to that rule made clear it was because, until emancipation, many states prohibited enslaved people from learning how to read.

One way to tell that a judicial opinion cannot be reconciled with American principles is that the opinion would make de facto segregation difficult to challenge.
Miller's ludicrous reasoning would mean that speakers have even less protection in a "limited public forum" such as student-funded publications, "because the nature of the forum means all funding cuts come with a pretense," Goldstein says.
MORE: Real target of all-media defunding vote? Offensive student paper
MORE: Satire publication punished because Title IX overrules Constitution
Like The College Fix on Facebook / Follow us on Twitter
IMAGE: The Koala