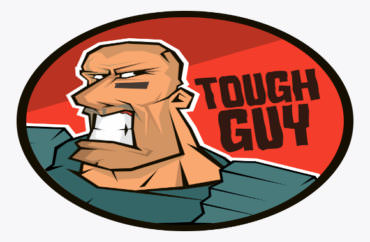 UPDATED
Remember the embittered Rutgers professor who belittled white patrons' kids on Facebook after a visit to a Harlem restaurant a couple weeks ago? Well, he isn't backing down.
In fact, James Livingston is taking a page from a fellow radical professor's playbook — that of "white genocide" George Ciccariello-Maher formerly of Drexel University. He claims his tirade was all a joke, and in the process whines about "alt-right" news outlets making a big deal out of it in the first place.
In a piece on Politics/Letters titled "Confessions of a Race Traitor," Livingston says he "should have seen the hate mail coming," but noted his correspondents "can't seem to take a joke or slip the yoke."
"Meanwhile," he continues, "solemn stories about my Facebook rant, which I meant to be (and thought was) hilarious, have appeared in The New York Post, The Daily Wire, The Daily Caller, The Daily Mail (London), The Blaze, and, of course, Stormfront—the last is the neo-Nazi bastion of white supremacy.
"These are uniformly right-wing publications driven by conspiracy theory, which makes them bizarre, stupid, strident, and extreme."
The history professor then proceeds to lecture everyone that he (and his rant) aren't actually racist because he is white, and racism is all about, yes, power:
Put it this way. Black people can hate white people, but you can't call them racists unless they have power over you, and not just over you but your people, those white people you call your own. Have black people ever been able to enslave you, degrade you, confine you, define you, as the consequence of your phenotype, as white people have done for centuries in oppressing, employing, excluding, and representing black folk?

If your answer is No, then, give up on calling me a racist. Be white if you like, just don't project the image and the idea of oppression onto yourself as a function of your whiteness, because if you do, I can, with good reason, call you a sniveling, punkass moron.
Livingston concludes: "I don't want to be black. I just don't want to be white."
In the meantime, Rutgers announced it is investigating Livingston, and the owners of the Harlem Shake — the eatery about which Livingston made his rant — denounced the prof and noted he is now persona non grata at their establishment:
"We refuse to be sucked into your racist rants, so if you wish to name drop, please use names of those with similar views. We ask that our name is removed from your rant because we do not want to have anything to do with you," the owners said.
"And yeah, we ask that you get your burgers somewhere else. We do not tolerate 'racism' either. We thrive on equality and fairness and have full intentions to keep it that way!"
UPDATE: Late morning June 11 Facebook post from Livingston added.
Read Livingston's full article.
MORE: Rutgers prof goes on Facebook rant against white people
IMAGE: Shutterstock.com
Like The College Fix on Facebook / Follow us on Twitter