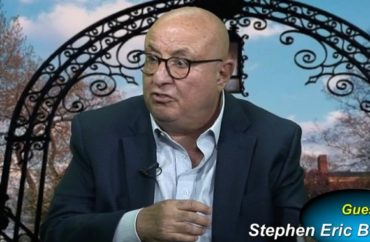 Accuser's attorneys speculate witnesses refused to cooperate for fear of 'retaliation'
After interviewing 15 witnesses, and failing to reach at least six other potential witnesses, Rutgers University came up short verifying a former student's sexual harassment allegations against a renowned political science professor.
"The evidence adduced pursuant to the investigation could not lead to a conclusion that the respondent violated the [sexual harassment] policy, harassed students or engaged in violation of the policy such that students were put at risk," Rutgers officials told Stephen Bronner (above) in a conclusion letter, part of which he shared with NJ Advance Media.
Bronner retired in November rather than deal with the continuing investigation, which was on appeal at the time, though he also cited other reasons for leaving after 43 years. He was already on sabbatical.
His former graduate student Kristy King, now a professor at Arizona State and local Women's March organizer, accused him of "running his hand up her inner thigh on her first day of school nearly 20 years ago." An 18-month investigation followed, with a decision in Bronner's favor last August and an appeal denied in March:
"The resulting poisonous atmosphere simply ignored the basic idea that a person is innocent until proven guilty," Bronner said in a two-page statement. "Two official investigations were undertaken by three neutral investigators: they decided that I did not violate any policy. If their decisions are cynically dismissed, and the need for evidence is deemed irrelevant, then no counter-argument is possible."
MORE: Judge rules UMich violated prof's right to cross-examine accusers
King's attorneys disputed Bronner's claim that Rutgers had "exonerated" him despite finding no evidence for her claims.
The Konidaris Law and the Gender Equality Law Center speculated that the potential witnesses who refused to respond to the investigator's queries were motivated by "the persistent fear of retaliation, particularly in academia."
It's not clear whether Rutgers investigated another claim against Bronner: NJ Advance Media said another student told it that the professor "touched her inappropriately in a campus bar in 2008."
The media outlet noted that none of the involved parties – the university, Bronner and King – would give it a full copy of the investigator's report. Bronner said he provided "letters of support from his former students, both male and female, dating back to the 1980s."
King created a Facebook fundraiser for the Gender Equity Law Center in November, saying it had represented her "almost for free."
h/t Daily Targum
MORE: How the 'new McCarthyism' took down a female professor already cleared
IMAGE: Harold Channer/YouTube
Like The College Fix on Facebook / Follow us on Twitter