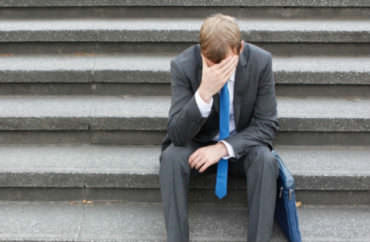 'Inherent unfairness' of double jeopardy
The University of Michigan is claiming vindication from a federal court ruling last week that said it must let faculty cross-examine their accusers in disciplinary proceedings.
The taxpayer-funded institution focused on the allegations thrown out by U.S. District Judge Arthur Tarnow, who ruled that public universities can hold professors to "civility" standards that would be unconstitutional for students.
The judge also ruled that a professor hadn't adequately alleged that the sanctions against her constituted First Amendment retaliation.
Pamela Smock, a tenured sociologist who studies "family, fertility, gender, demography, and sexuality," was initially accused of inappropriate sexual speech by three graduate students under her supervision.
They only accused Smock after the professor "gently confronted" one of them about her apparent plagiarism, according to Detroit News columnist Ingrid Jacques.
MORE: The 'new McCarthyism' took down Smock after she was cleared
Tarnow ruled that only Smock's due process claim against her dean, Andrew Martin, and Provost Martin Philbert would move forward. He made clear that UMich violated the precedent of the 6th U.S. Circuit Court of Appeals by not letting Smock cross-examine her accusers.
UMich spokesperson Kim Broekhuizen told The Michigan Daily that Tarnow's ruling was "overwhelmingly in favor of the university" and claimed that the university might not lose on the due-process claim in the end.
Broekhuizen's interpretation appears to be at odds with Tarnow's language, which flatly denounces the "inherent unfairness of charging [Smock] twice for the same conduct after she was acquitted the first time."
No one knows the 'standard of review' on the belated 'civility' charge
Smock's plight drew national attention earlier this year, when Jacques of the Detroit News highlighted the fact that the punished professor had initially been cleared by the university in December 2016.
The Office of Institutional Equity cleared her creating a "sexually hostile environment" after an eight-month probe. But Martin, dean of the College of Literature, Science, and the Arts, told Smock that he found the OIE report "troubling" and cited evidence that she "failed to maintain professional boundaries with students."
Her department's executive committee issued a three-year punishment the following March, after a non-hearing proceeding in which she was only allowed to submit "additional documentation for consideration."
It froze Smock's salary at that academic year's level, denied her sabbatical leave or "accumulation of sabbatical equity," and blocked her from advising doctoral students and meeting students outside of "professional settings," according to Tarnow's summary.
After Smock (left) appealed the punishment, "the University argued for the first time that Plaintiff had violated its civility policy." The Grievance Hearing Board upheld the sanctions, citing the OIE report that had cleared Smock, and Provost Philbert upheld its decision on Smock's appeal.
Tarnow said Smock must prove that "she has due process interests in the targets of the sanctions: her pay raises, sabbatical leave, and graduate student advising."
She's not entitled to pay raises because these are determined by "a series of discretionary recommendations and decisions" laid out by the faculty handbook, the judge said.
But the handbook is "ambiguous" on how much discretion is involved in decisions on sabbatical leave and equity, which "may rise to the level of constitutionally protected property interests," Tarnow added.
Smock may also have a constitutional interest in her advising duties because she says they are "necessary to continue her research, receive grants, engage in scholarship, and maintain standing in academia," the judge said, citing 6th Circuit precedent on "demotion."
MORE: Prof who hears Title IX cases deletes 'frat boy' tweet after inquiry
Though Smock had "many opportunities to be heard in this case … none were meaningful," Tarnow wrote, noting she was only notified of the civility charge after she appealed the sanctions. The civility charge is based on "operative language" that is "nearly identical" to the sexually hostile environment charge she beat:
Neither party can identify the standard of review by which the GHB evaluated Defendant Martin's decision. Whether or not the GHB could even constitute a meaningful opportunity to be heard thus remains to be discovered.
Tarnow found two more "shortcomings" with the actual hearing. Though she challenged the credibility of her accusers – who had accused Smock only after she confronted one about possible plagiarism – she was barred from cross-examining them.
"The Sixth Circuit very recently emphasized the importance of cross examination to university disciplinary proceedings," the judge said, citing another ruling against the University of Michigan, albeit in the context of a student disciplinary proceeding. "Plaintiff's inability to challenge her accusers' credibility was complete: their identities were undisclosed."
Tarnow also called it "troubling" that Smock claims she didn't receive the civility charge until "halfway through the hearing," meaning she couldn't prepare a defense. Both the lack of cross-examination and late notice "compound the inherent unfairness" of putting Smock through double jeopardy.
Federal judge says punished… by on Scribd
Not a matter of public concern, just her own personal interest
Smock's claims against the policies she was charged with violating won't go any further, however.
Tarnow said the civility policy is not unconstitutionally overbroad or vague because it uses a "reasonable person standard" and is "viewpoint neutral," unlike a 1980s UMich policy against "racial stigmatization" that was struck down in court.
"Since university professors enjoy what is in effect a captive audience, students lack recourse to the age-old expedient of walking away from offensive speech," the judge wrote:
The policy in dispute is aimed at of promoting "an environment of trust, openness, civility, and respect." … These are goals which are acceptable for the government as a university employer just as they would be unacceptable for the government as a sovereign.
It is not a judge's place to "interfere with the University's balancing of professorial freedom
with its expectations of professionalism," Tarnow said.
The civility policy is not vague since it targets professors, who "can fairly be expected to have a more sophisticated grasp of professional codes of conduct" than, say, "students of common understanding," the judge continued. He cited "the many examples of prohibited conduct" in the policy as a reasonable guide for faculty to know what behavior "is crossing a line."
MORE: UMich claims due process hurts poor students
Since the policy requires an administrator to consult with "a relevant faculty executive or advisory committee" before punishing a professor, "[t]he risk of capricious official action is naturally reduced," Tarnow wrote. Even if Smock is correct that the policy was not followed, "a single failure to follow procedure will not invalidate the whole policy."
Finally, the judge rejected Smock's claims that her discussions about human sexuality with grad students transcend her "personal interest," making them "matters of public and academic concern" subject to illegal retaliation.
While Smock claims she was punished for "feminist informed conversations of the subject matter" of sexuality, and the university has not specified what speech led to her sanctions, she has not specifically described the content of those conversations, Tarnow said.
None of the speech in the record "would be protected as touching upon a matter of public or academic concern," Tarnow said.
Smock's lawyer David Nacht told Michigan Daily that Tarnow's invocation of the recent 6th Circuit ruling against UMich made sense, because "the logic of the opinion" on cross-examination isn't necessarily limited to student disciplinary cases.
"Why should a freshman in college have more due process rights if they're facing suspension, for instance, than a tenured professor who is accused of the same conduct, or similar conduct?" Nacht said.
MORE: 6th Circuit cites 'My Cousin Vinny' to require cross-examination
IMAGE: Happy Stock Photo/Shutterstock
Like The College Fix on Facebook / Follow us on Twitter